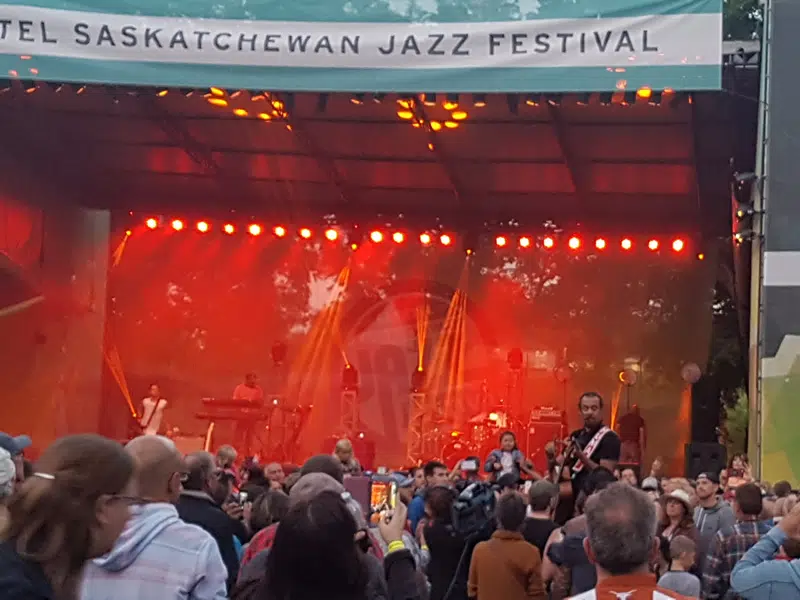 Organizers are dubbing the 2018 SaskTel Saskatchewan Jazz Festival a success. It wrapped up Canada Day-July 1st after an astounding 137 shows over 10 days at 23 venues.
Organizers also wanted to thank the more than 450 volunteers, artists, contributors, fans and sponsors – including title sponsor SaskTel which has been part of Jazz Festival for 24 of its 32 years.
The attendance this year is estimated at 75,000 people and brings an estimated 8 million dollars in economic activity to Saskatoon and area.