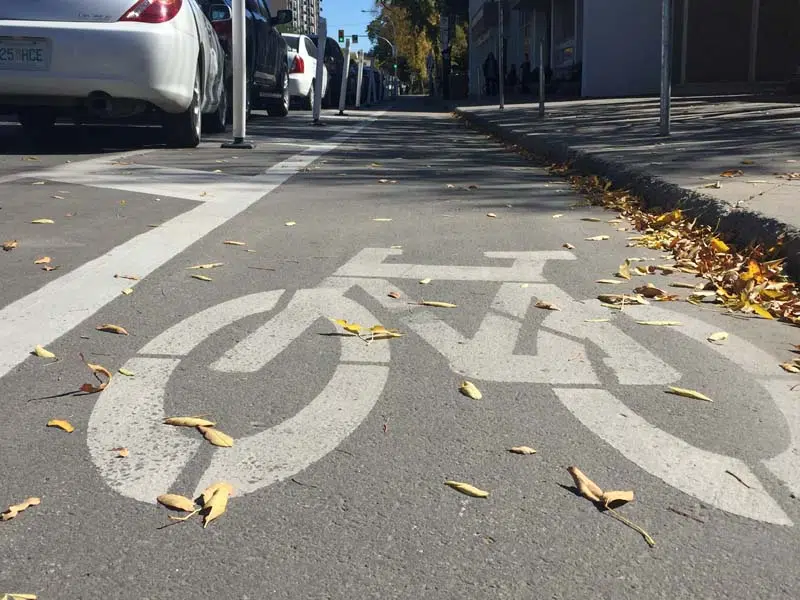 An Angus Reid survey released Thursday shows bicycles are a much less common form of transportation in Canada than driving or taking public transit. 78 per cent of those surveyed say they drive cars multiple times per week. 16% take public transit while 7% ride a bicycle multiple times per week. It is numbers like that, Saskatoon's Mayor wants to change.
In tandem with discussion about Bus Rapid Transit has been talks about a better connected cycling network in Saskatoon. Charlie Clark says one of the complaints regarding the cycling lanes on 4th Avenue is that they are not well connected to other cycling routes.
"So the goal is to make it well-networked in a way that minimizes impact on traffic flow and minimizes impact on parking but gives those options for more people to get into the downtown without just having to go in your car."
The majority of those Angus Reid surveyed in Metro Vancouver, Winnipeg, and Halifax say there is quite a bit of conflict between cyclists and drivers in their area, as do six-in-ten residents of central Toronto s 416 area code. However, younger Canadians are more likely to say that drivers are more responsible for conflict on the streets between drivers and cyclists.
The bike lanes the mayor is referring to is part of the downtown all ages and abilities cycling network otherwise known as the AAA Cycling network. Currently the plan identifies four streets for a downtown cycling network: 19th Street, 23rd Street, 4th Avenue, and Idylwyld Drive.