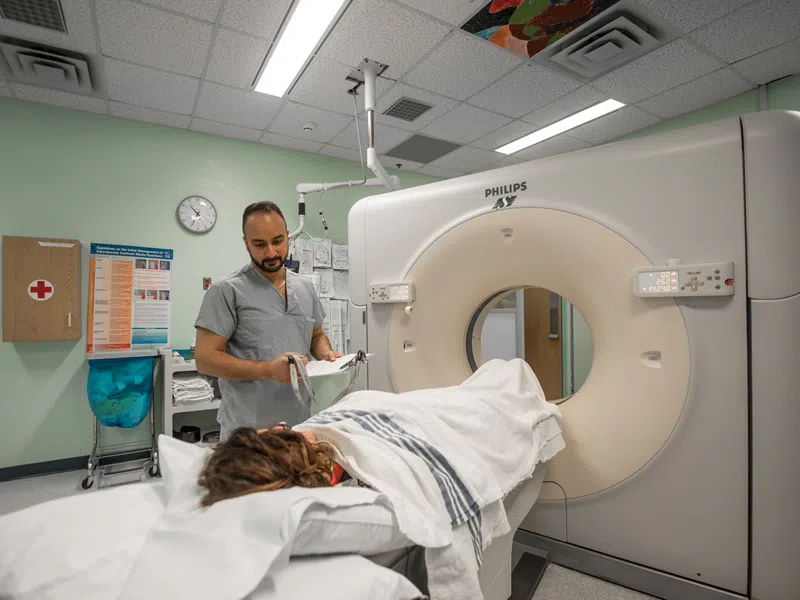 An urgently needed CT Scanner is being installed at St. Paul's Hospital thanks to support from donors.
CEO of the St. Paul's Hospital foundation, Bruce Acton, says $1.2-million dollars was raised, and it will have a terrific impact on patient care, because the scanner is used by almost every department at the hospital.
The donors include Hospital Home Lottery ticket purchasers, Orme and Shirley Asher, and Give & Grow sponsors Schira Subway, the Saskatchewan Indian Gaming Authority and Furniture World.
The Saskatchewan Health Ministry has agreed to match the donation to bring the scanner, which costs $2.4-million, to St. Paul's Hospital.