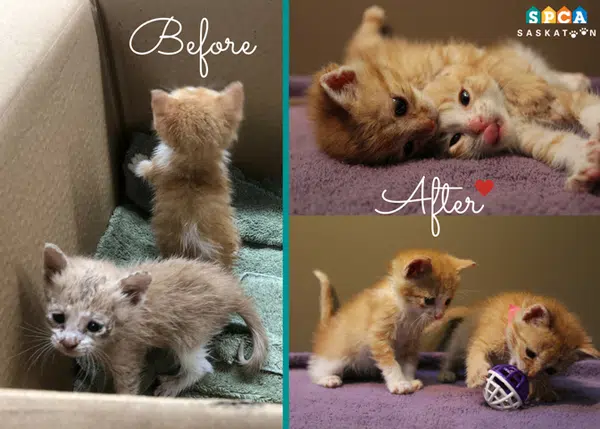 The SPCA in Saskatoon is once again imploring people to not leave animals outside their facility without telling them.
This past Tuesday a litter of 5 week old kittens, four of them, were left in an enclosed box outside their front door. Whoever dumped the kittens didn't notify staff. The SPCA says when the kittens were discovered they were in horrible condition. They were covered in filth, were thin and malnourished, and dehydrated.
The Saskatoon SPCA, working with Animal Protective Services, is taking steps to identify teh person who abandoned the kittens. Abandoning animals, no matter where that might be, is an offence under the Animal Protection Act.