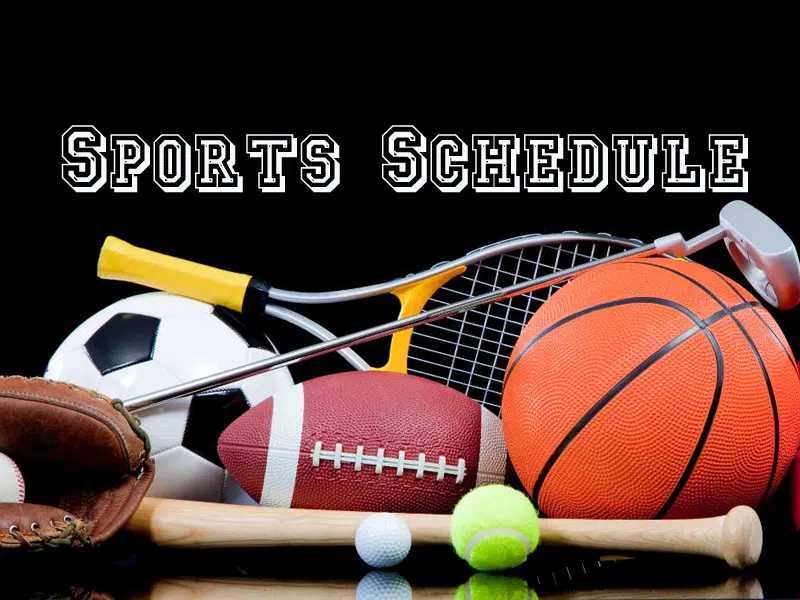 The Saskatchewan Roughriders are off until Saturday June 30 when they host the Montreal Alouettes. The Green and White has a record of 1-1 for two points, tied for second in the Western Division with Winnipeg, B-C and Edmonton. The Alouettes have an 0-2 record. Opening kick-off is at 7 p.m.
—
World Cup
At Volgograd, Russia
Japan vs. Poland, 8 a.m.
At Samara, Russia
Senegal vs. Colombia, 8 a.m.
At Saransk, Russia
Panama vs. Tunisia, 12 p.m.
At Kaliningrad, Russia
England vs. Belgium, 12 p.m.
—
CFL
Ottawa at Calgary, 7 p.m.
—
MLB
American League
Oakland (Manaea 7-6) at Detroit (Fulmer 3-6), 11;10 a.m.
Minnesota (Odorizzi 3-5) at Chicago White Sox (Giolito 5-7), 12;10 p.m.
Seattle (Leake 8-4) at Baltimore (TBD), 1;05 p.m.
Houston (McCullers 8-3) at Tampa Bay (Stanek 1-1), 5;10 p.m.
L.A. Angels (Barria 5-3) at Boston (Johnson 1-2), 5;10 p.m.
National League
Arizona (Greinke 7-5) at Miami (Richards 2-4), 10;10 a.m.
Chicago Cubs (Quintana 6-6) at L.A. Dodgers (Kershaw 1-4), 1;10 p.m.
Colorado (Gray 7-7) at San Francisco (Stratton 8-5), 1;45 p.m.
Washington (Roark 3-8) at Philadelphia (Nola 9-2), 5;05 p.m.
Milwaukee (Guerra 3-5) at Cincinnati (DeSclafani 3-1), 5;10 p.m.
—
Saskatoon Amatuer Softball Association
Keith McLean Men's Division
Team Canada Juniors vs U-23 Diamondbacks, 6;30pm Warman (DH)
Ken Gunn Men's Division
Conquest Sr. Capitals vs Padres, 6;45 p.m. Joe Gallagher Field
U-16 Selects vs Merchants, Late Game Joe Gallagher Field
Warman Gems vs Hanley Merchants, 6;45 p.m. Bob Van Impe Stadium
U-19 Selects vs Maymont Aces, Late Game Bob Van Impe Stadium
Bob Stayner Women's Division
Twin City U-19 Angels vs Lady Diamondbacks, 6;45 p.m. Glen Reeve Field 3
Vic Loewen Women's Division- all games at 6;45 p.m.
Aftershock vs Lunar Eclipse, Glen Reeve Field 4
Renegades vs Riot, Glen Reeve Field 5
Twin City U-19 Angels vs Connexion, Glen Reeve Field 6
Grand Aces vs Grizzlies, Glen Reeve Field 7
Lisa Down Women's Division
O-B-I vs Mavericks, 6;45 p.m. Glen Reeve Field 8