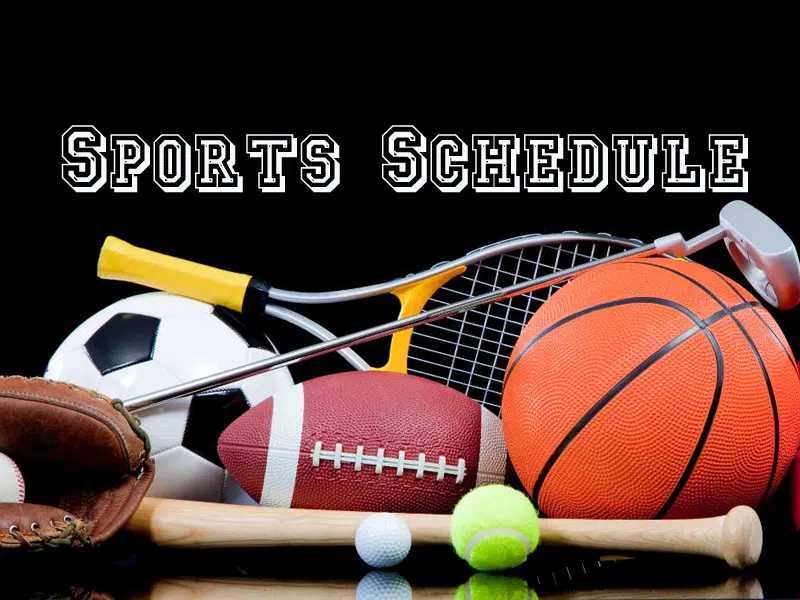 The Saskatchewan Roughriders are off until Saturday June 30 when they host the Montreal Alouettes. The Green and White has a record of 1-1 for two points, tied for second in the Western Division with Winnipeg, B-C and Edmonton. The Alouettes have an 0-2 record. Opening kick-off is at 7 p.m. Week three in the CFL starts Thursday June 28 when the Calgary Stampeders host the Ottawa RedBlacks.
—
World Cup
At Ekaterinburg, Russia,
Mexico vs. Sweden, 8 a.m.
At Kazan, Russia,
South Korea vs. Germany, 8 a.m.
At Novgorod, Russia,
Switzerland vs. Costa Rica, 12 p.m.
At Moscow,
Serbia vs. Brazil, 12 p.m.
—
MLB
American League
Toronto (Estrada 4-7) at Houston (Keuchel 4-8), 12;10 p.m.
Seattle (LeBlanc 3-0) at Baltimore (Cobb 2-9), 5;05 p.m.
L.A. Angels (Heaney 4-5) at Boston (Porcello 9-3), 5;10 p.m.
Oakland (Bassitt 0-3) at Detroit (Fiers 5-4), 5;10 p.m.
Minnesota (Gibson 2-5) at Chicago White Sox (Shields 2-9), 6;10 p.m.
National League
Cincinnati (Castillo 5-8) at Atlanta (Newcomb 8-2), 10;10 a.m.
Arizona (Ray 2-0) at Miami (Chen 2-4), 5;10 p.m.
Pittsburgh (Nova 4-5) at N.Y. Mets (Wheeler 2-6), 5;10 p.m.
Chicago Cubs (Hendricks 5-7) at L.A. Dodgers (Wood 3-5), 8;10 p.m.
Colorado (Freeland 7-6) at San Francisco (Bumgarner 1-2), 8;15 p.m.
Interleague
Kansas City (Duffy 3-7) at Milwaukee (Suter 8-4), 12;10 p.m.
N.Y. Yankees (Cessa 0-0) at Philadelphia (Eflin 5-2), 5;05 p.m.
San Diego (Richard 7-6) at Texas (Minor 5-4), 6;05 p.m.
Cleveland (Bieber 2-0) at St. Louis (Flaherty 3-2), 6;15 p.m.
—
Saskatoon Amateur Softball Association
Keith McLean Men's Division
Bruno Sr. Merchants vs Team Canada Juniors, 6 p.m. at Bruno (DH)
Poly Plus Angels vs Delisle Diamond Dogs, 6;45 p.m. Bob Van Impe Stadium
Delisle Diamond Dogs vs Tint Centre Cubs, Late game Bob Van Impe Stadium
Bob Stayner Women's Division- all games at 6;45 p.m.
White Sox Selects vs Synergy, Glen Reeve Field 3
Tigers vs Coop G Force, Glen Reeve Field 4
Vic Loewen Women's Division- all games at 6;45 p.m.
Elite U-23 vs Red Selects U-19, Glen Reeve Field 5
Fury vs Solar Eclipse, Glen Reeve Field 6
Lisa Down Women's Division–all games at 6;45 p.m.
Selects Bruins U-19 vs O-T-P, Glen Reeve Field 7
Red Sox Selects U-19 vs Martinsville Prairie Heat, Glen Reeve Field 8