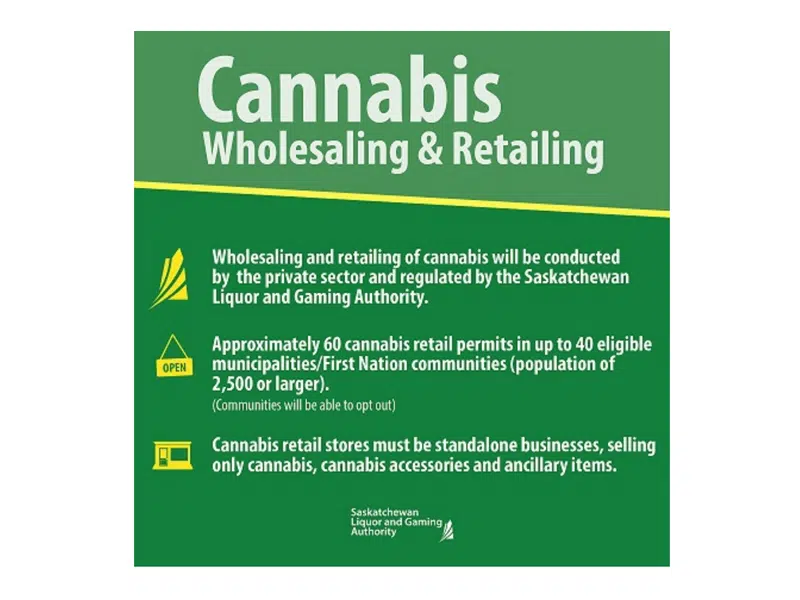 Saskatoon City Council has approved zoning and regulations for the city's seven proposed Cannabis retail outlets.
There must be a 60-metre separation between outlets and areas frequented by children including schools, parks and day cares.
A Nutana resident feels that's too close. Don Scott pointed to much larger proposed buffer zones in several other Canadian cities. Scott said children will be more likely to try the drug if it's within closer proximity.
Council also approved a 20-thousand dollar licensing fee and will consider an annual renewal cost of 10-thousand dollars pending an administrative review of the first year of operations.
The Executive Director of the Broadway Business Improvement District told council during Monday night's public hearing, she fears the high fee in addition to the storefront rental cost could keep potential Cannabis retailers out of the district.
DeeAnn Mercier also cautioned the fee could be passed on to consumers through higher product pricing and keep the black-market more viable in Saskatoon.