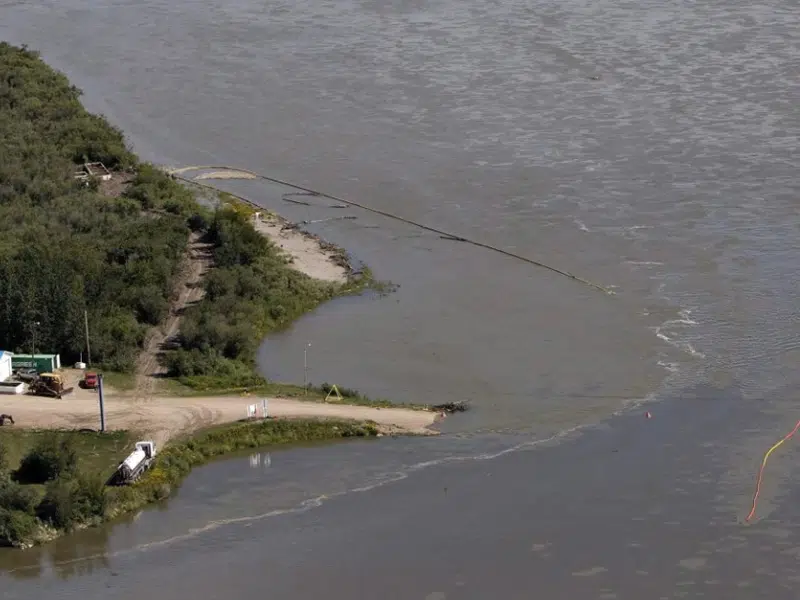 The court case connected to the oil spill near Maidstone in 2016 has had its first few court dates In Lloydminster Provincial Court with the most recent one last Thursday. The next date is in September.
The charges against Husky Energy are the result of a 19 month joint federal-provincial investigation.
Husky Oil Operations Ltd is facing a charge under the provincial Environmental Management and Protection Act, while this same branch of the business along with parent company, Husky Energy Inc., are facing a count each under the Migratory Birds Convention Act and 8 Federal Fisheries Act charges.
About 225-thousand litres of oil spilled into the North Saskatchewan River, affecting communities downstream.
Husky Energy has been holding open houses for discussions about building 2 new pipelines to replace the one that leaked.
They would run through the R.M.s of Britannia, Eldon and Frenchman Butte and would transport oil to Lloydminster from across the river.