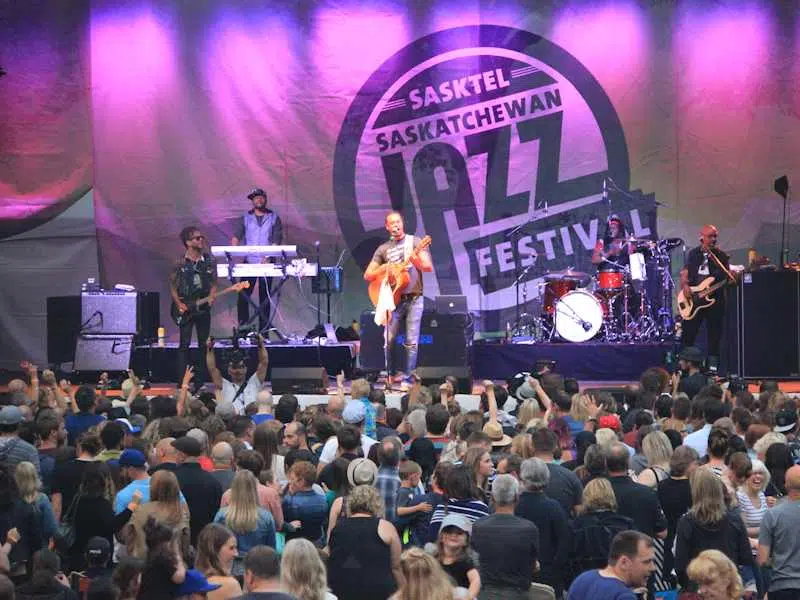 Some Saskatoon residents have never known a summer without the SaskTel Saskatchewan Jazz Festival. That's because it's the 32nd annual, which begins today (Fri) and runs through Canada Day.
Artistic director Kevin Tobin says there are 137 different shows in the lineup with venues throughout the city including the main stage behind the Delta Bessborough Hotel and the free stage in north Kiwanis Park. Because the park is long and narrow, seating and vendors will be spreading out onto Spadina Crescent, so that section of road between 22nd and 23rd Street is closed to traffic.
It's called the Jazz Festival, and Tobin says about 55 per cent of the shows are jazz in its various forms, but there are also other genres including blues, folk, word beat, bluegrass and big band.  You can click on the link with this story on cjwwradio.com to see the lineup. Tobin estimates the economic spinoff for the City of Saskatoon is between 7 and 8-million dollars.