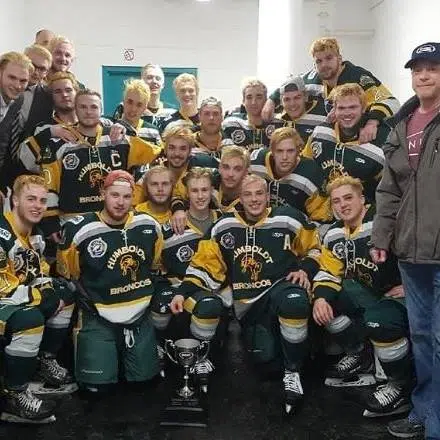 The Humboldt Broncos' 2018-19 Saskatchewan Junior Hockey League season opener will be shown live on TSN and CTV Saskatchewan.
The Broncos kick off the season at home against the Nipawin Hawks on Sept. 12.
The Broncos were on their way to Nipawin for a playoff game on April 6 when their bus collided with a truck, killing 16 people, including 10 players.
An hour-long pre-game show will air on TSN to honour those lost and affected by the accident before the game.