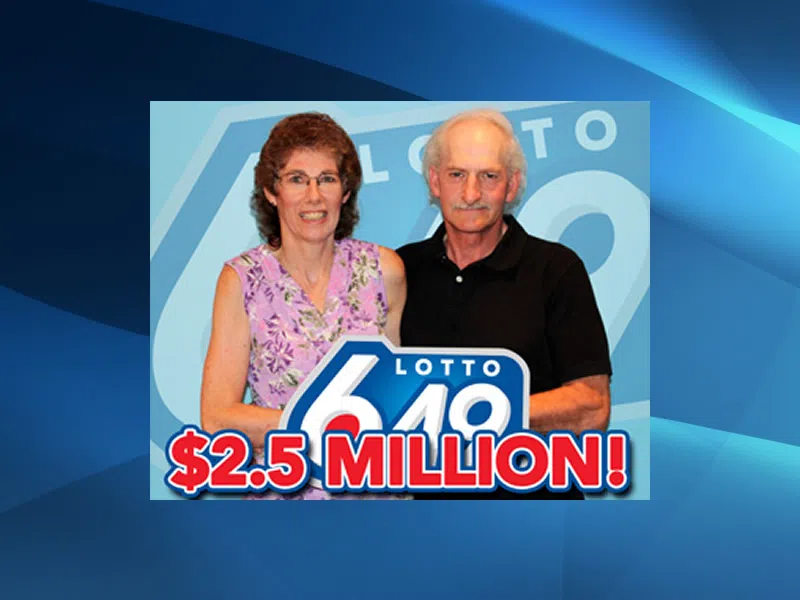 When June Katona saw her husband arrive at their Regina home that fateful night with tears in his eyes, her heart skipped a beat and she thought maybe he was in some kind of trouble.
It was the exact opposite of that, though.
Don and June won $2.5-million on a Lotto 6/49 free ticket.
It was a shared $5-million jackpot with another winning ticket bought in Calgary.
The Katonas will be putting some of their winnings into savings and they plan to do some traveling and shopping for a brand new car, something June Katona says she has never had.