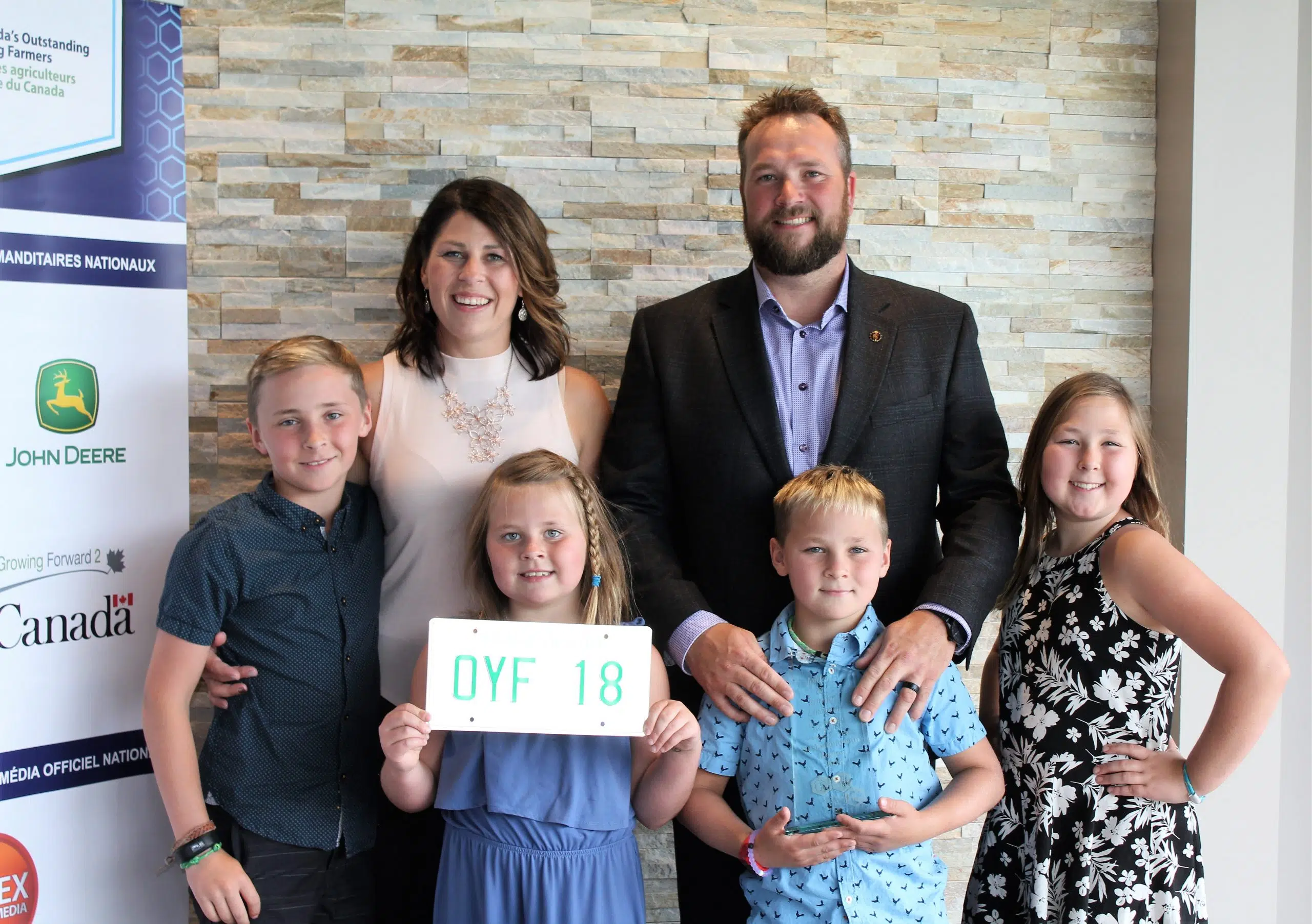 Jordan and Jennifer Lindgren own and operate a grain and oilseed farm near Norquay, about an hour northeast of Yorkton.
The Lindgrens have four children: Jaxson, Alexis, Westin and Bristol.
Lindgren Farms uses field scale trials to maximize production, while minimizing costs.
Jordan and Jennifer share their research results with other growers during the Field of Dreams tour. The Lindgrens have also set up an interactive farm tour for grade three and four students.
Three couples were nominated for the Saskatchewan Outstanding Young Farmers Award. The others two nominees were Michael and Jessica Lovich of Balgonie, as well as Lee and Shannon Sluser from Glenavon.
They are all under the age of 40 and derive a minimum of two-thirds gross revenue from farming.
The judging was based on several factors including progress in agricultural career, production history, environmental stewardship, financial management practices and contributions to the community.
The Lindgrens will represent Saskatchewan at the National Outstanding Young Farmers Awards, which will be held in Winnipeg in late November.