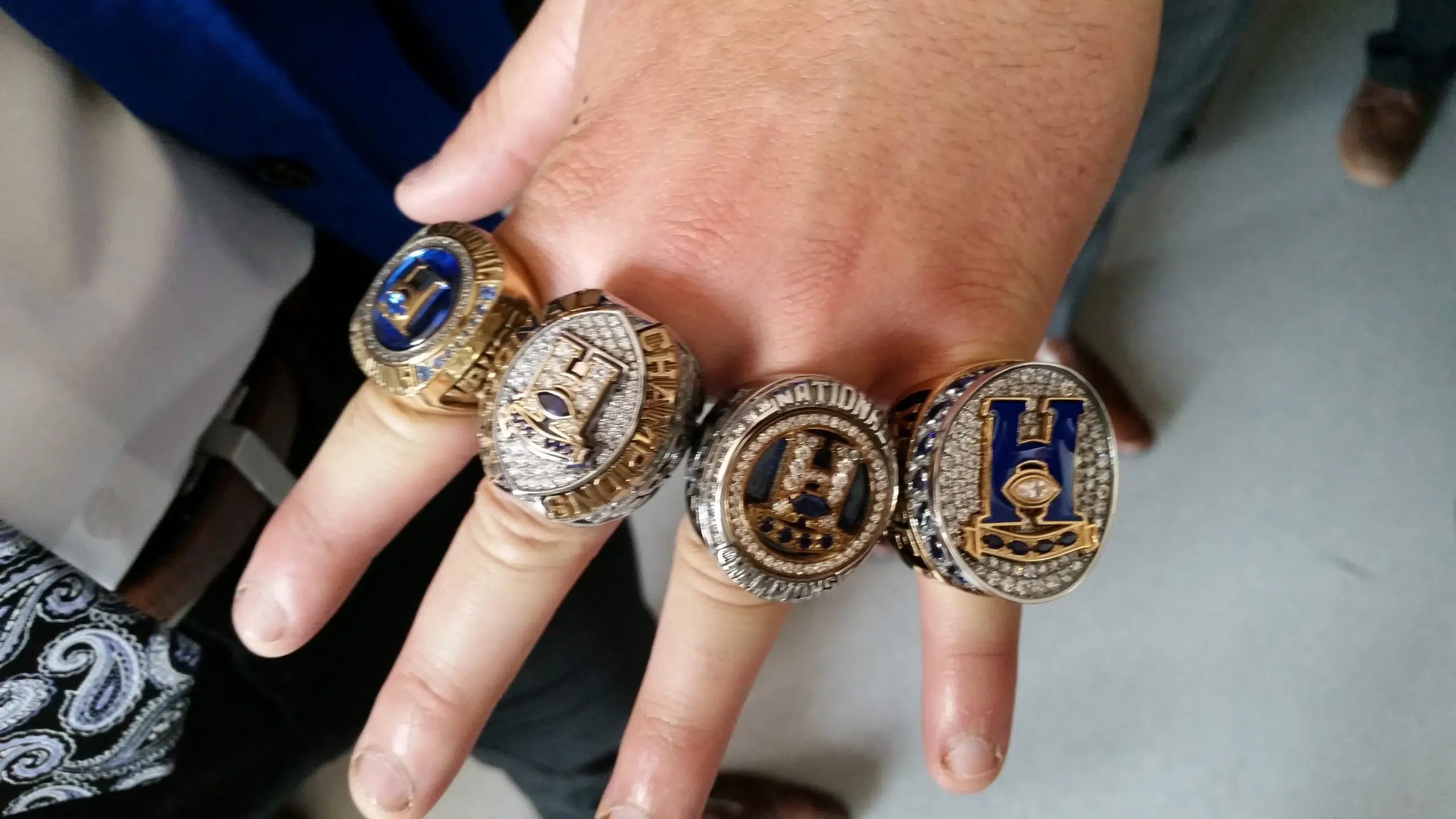 The Saskatoon Hilltops made Canadian Junior Football League history last November with a fourth straight Canadian Bowl Championship.
The 2017 team gathered last night to get their championship rings.
Some of the graduating players have been on all four teams including James Vause who left the ceremony with a ring for each finger. Vause said this year's ring is the one he will remember the most and was thrilled to share the moment again with his teammates.
The Hilltops open the 2018 season and their "drive for five" Canadian Junior Football League championships Aug 18 in Regina against the Thunder and play their home opener Sat Aug 25 against the Calgary Colts.