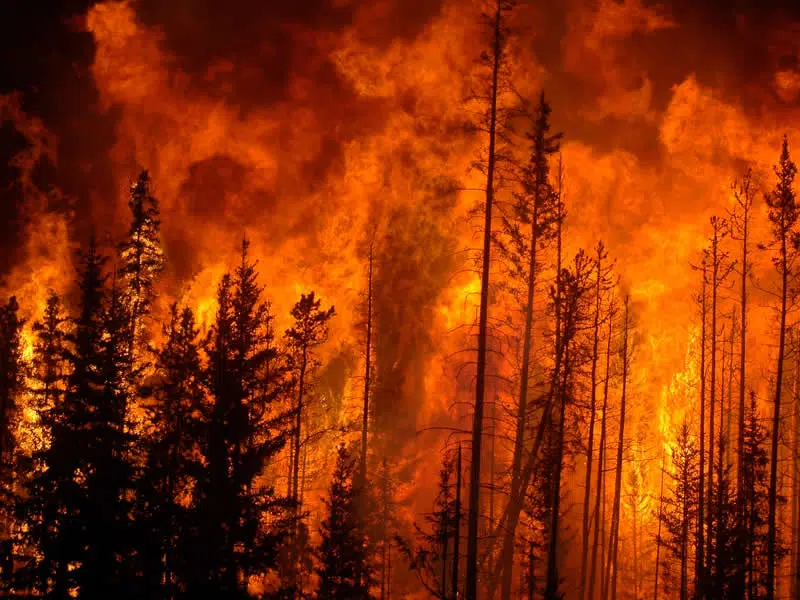 There are two wildfires in the province that are close to communities, but the Woods fire near Southend is of more concern.
The Peter Ballantyne Cree Nation declared a local emergency yesterday because of the smoke.
The fire is about 13 kilometres southwest of Southend.
Scott Wasylenchuk with Wildfire Management says it's a remote location with no roads into the fire and it's in an old growth forest, so there is plenty of fuel for the blaze.
There are no fuel breaks between the fire and the community.
Some people evacuated by boat to Reindeer Lake, and others by bus to Saskatoon and Prince Albert, and also by private vehicle.
Those in Reindeer Lake will be camping, whild in Prince Albert the evacuees will stay with friends and family or in hotel.
In Saskatoon, evacuees will stay at the Henk Ruys Soccer Centre and some will stay in hotels.
162 people evacuated by boat heading to Reindeer Lake, 42 left by bus and came to Saskatoon, and 163 by bus traveled to Prince Albert.
There were 100 private vehicles with about 400 people that also left Southend and area.
The second fire near a community is the Border Fire which is about 13 kilometres southeast of Timber Bay, a hamlet on the east side of Montreal Lake, but Wasylenchuk says they are making good progress on that one and it is holding fairly well.
Canada Post says mail delivery to Southend is being impacted so, mail will be available today (Wed) in La Ronge at the post office and as of tomorrow (Thurs), all mail for Southend will be available at the Prince Albert post office.