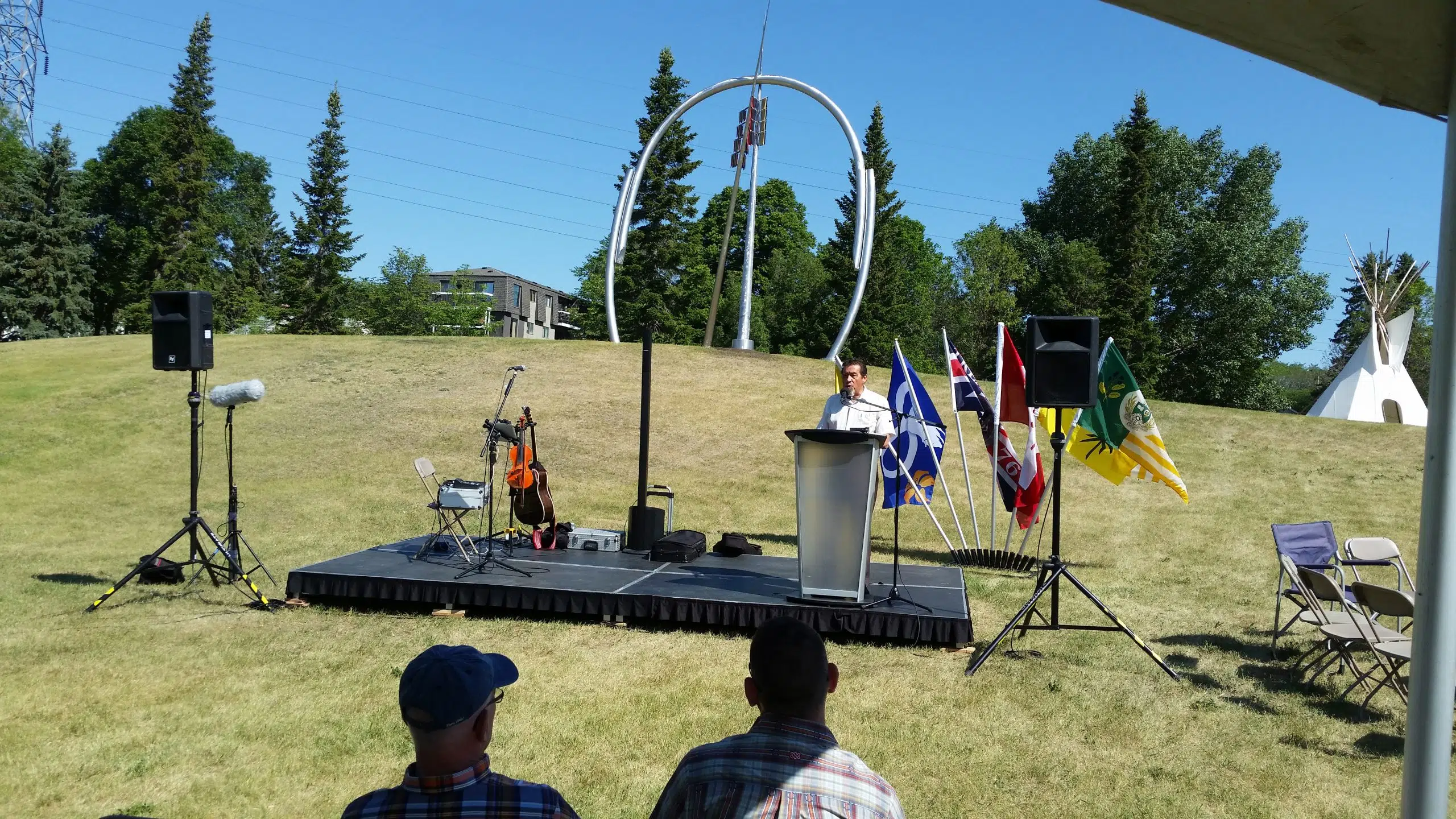 A new piece or art standing in Saskatoon's Victoria Park is meant to commemorate reconciliation.
The structure designed and built by Toronto artist Gordon Reeve is called "The Coming Spring, Where Our Paths Cross".
The Executive Director with the Office of the Treaty Commissioner said the artwork is an amazing spiritual reminder of where society needs to go to achieve true reconciliation.
Harry Lafond felt art is a true form of Indigenous expression and this work is inspiring to those who are committed to reconciliation.
Lafond was among the many dignitaries on hand for Wednesday's dedication ceremony.
There were also representatives from the city, the Saskatoon Tribal Council, Metis Federation and residential school survivors.