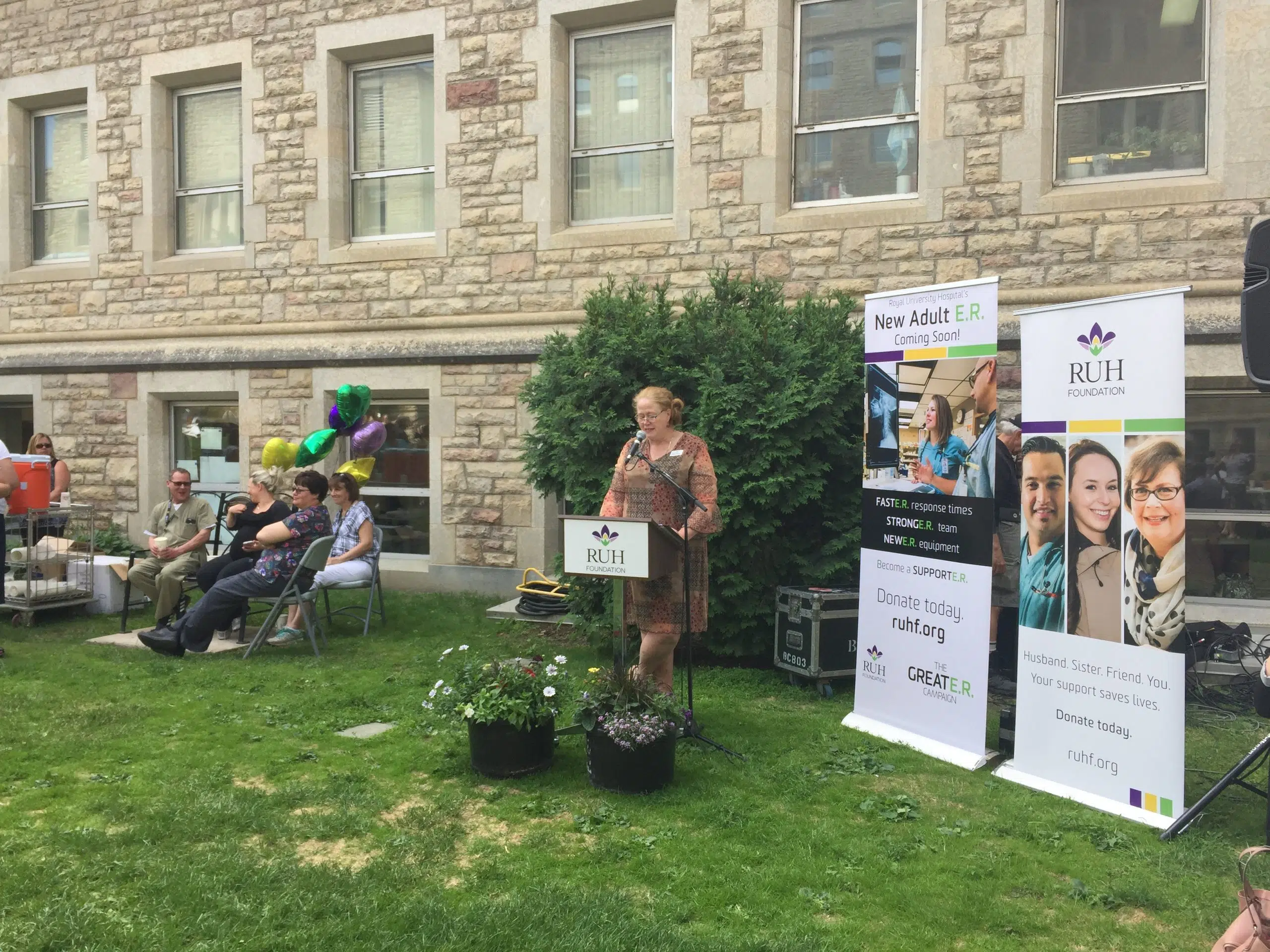 The Royal University Hospital Foundation's GREATE.R Campaign surpassed its campaign goal by $8 million dollars or 40 per cent.
The total raised during the 3 year campaign is $28 million dollars.
So far $15.9 million dollars of the $28 million raised has already been invested and is impacting patient health at the hospital including a new seven bed emergency mental health assessment unit, the purchase of 30 new code blue carts and training for critical incidents and supporting remote presence technology for ultrasounds in the north.
Arla Gustafson, CEO of the RUH Foundation says the money raised from the campaign shows that Saskatchewan residents know what it means to invest in the future.
Donor support over 35 years for patient care, research and education at RUH has reached a total of $130 million dollars following the campaign.
Items already impacting patient health include:
A new seven bed emergency mental health assessment unit
The pilot of a dedicated trauma program for RUH's emergency department that now responds to the 1000-plus traumas that arrive at Saskatchewan's provincial trauma centre
The next generation mobile O-arm imaging system giving surgeons an unprecedented 3-D look of patients' anatomy and the results of procedures in real-time right in the operating room
Purchase of 30 new code blue carts and training for critical incidents
Upgrading and expanding the pneumatic tube system throughout the hospital for laboratory specimens, blood and pharmacy
Supporting remote presence technology for ultrasounds in the north
Providing the newest technology upgrade for the interventional radiology suite
Support for 989 staff and physicians in enhancing their skills and in introducing new and innovative clinical practices through 6 fellowships, 51 scholarships and professional development funding