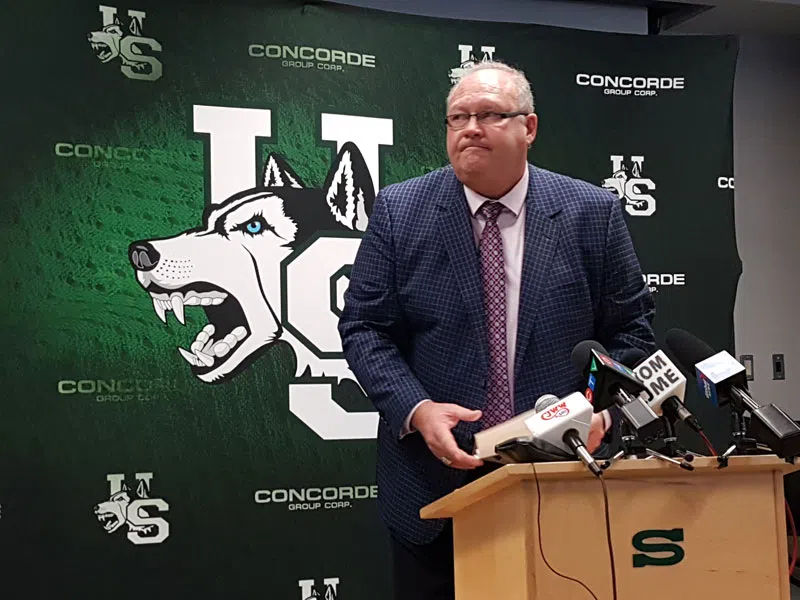 Former University of Saskatchewan Huskies Head Coach Brian Towriss is being honoured this September.
The night to celebrate the 20th anniversary of the 1998 Vanier Cup championship team will include former Premier Brad Wall as honorary chair and he will be on the panel with Towriss and other guests.
Towriss won three Canadian Championships during his 33 year tenure as Huskies Head Coach and his accomplishments include a U-Sports record 196 wins.
The event sponsored by Huskie Football Alumni Club is September 15th at the Saskatoon Field House. Tickets are available at
www.picatic.com/ThanksToBT