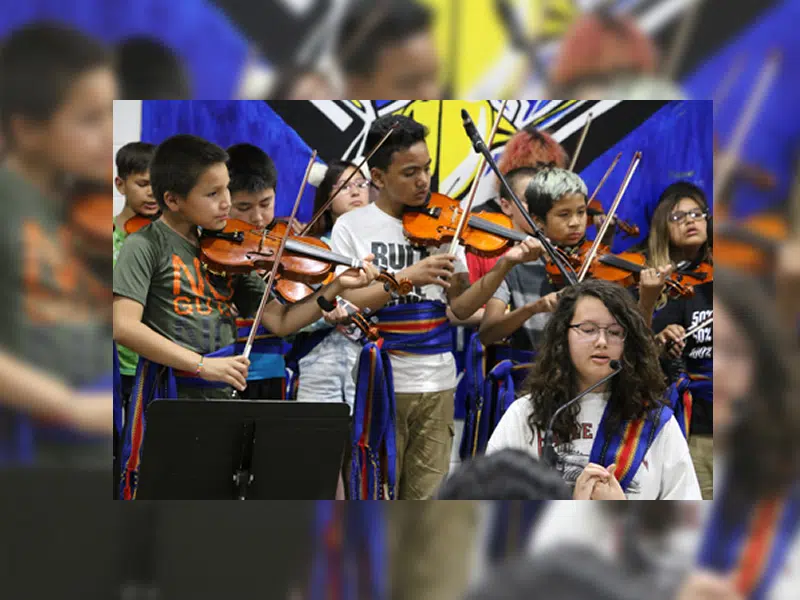 It began with a visit from fiddle player and recording artist Natalie MacMaster and now the Grades 5 to 8 students at St. Michael Community School in Saskatoon have released their own CD.
Principal Michael Thorson says MacMaster donated 25 fiddles to the school and that was the seed of the Metis fiddle program.
Another accomplished player, Saskatoon-native Karrnnel Sawitsky, has traveled back and forth from Toronto to work with the students and help them compose their own songs.
The goal is to get the students excited about learning and Thorson believes that is happening.
The kids don't want to miss school on fiddle days, and that leads to more participation and engagement in all subject areas.
Right now, there are 60 students and only 25 fiddles so they can't take them home to practice, but Thorson is hoping they will be able to figure something out.