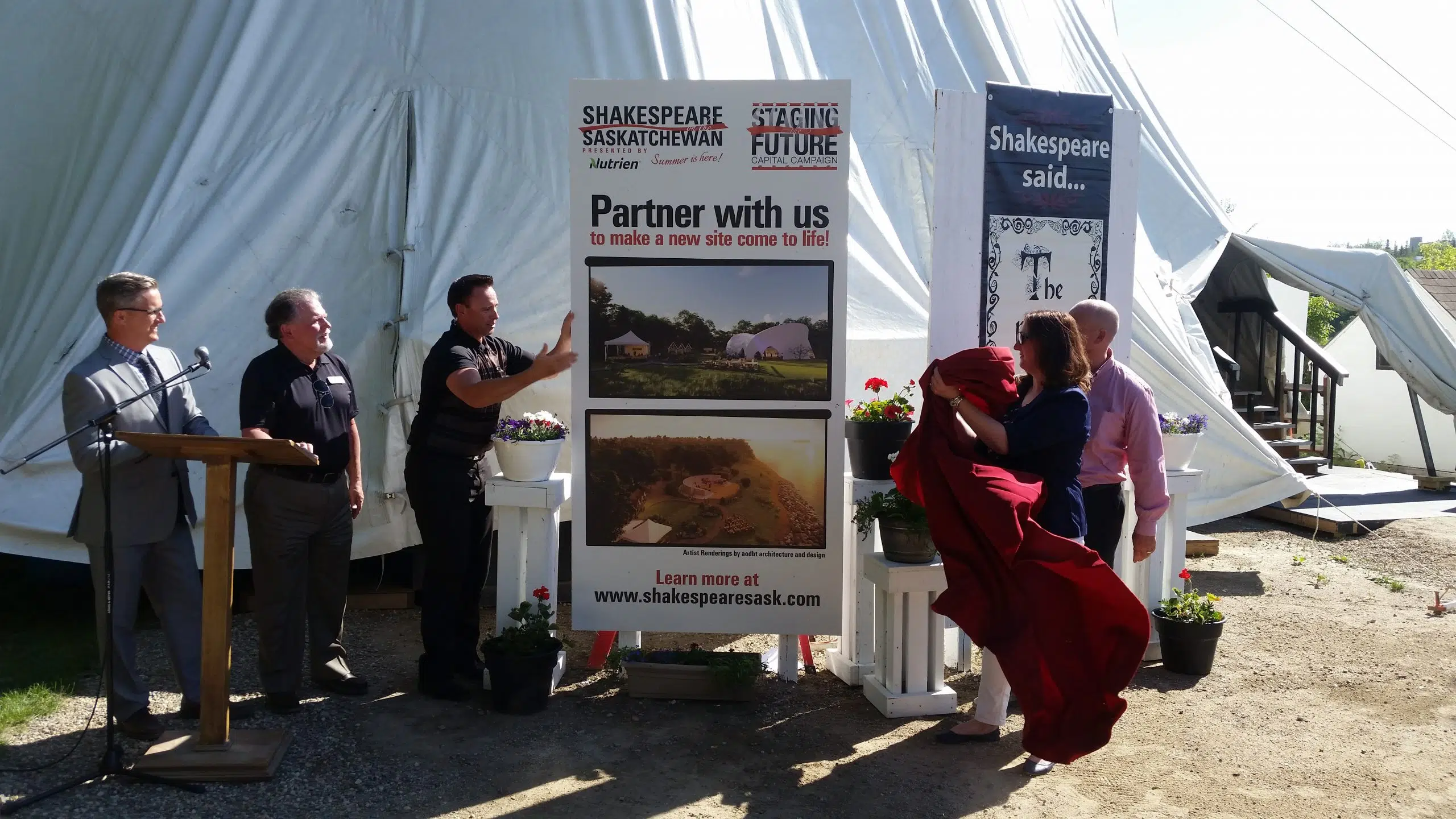 The Shakespeare on the Saskatchewan site will take on a new look in 2020.
The 3-million dollar upgrade includes a new permanent amphitheatre that will also be equipped to host other cultural and sporting events all year.
The plan also calls for enhanced lighting and improvements to the surrounding area including connecting with the Meewasin Trail, making it accessible from the site for walkers. runners, cyclists and cross country skiers.
Campaign co-chair Jerry Grandey says they hope to raise the vast majority of the money from the private sector and is confident the scale and goals of the project will make it attractive to investors from all around the province.
The work is expected to take two years with completion expected in time for the launch of the 2020 festival.