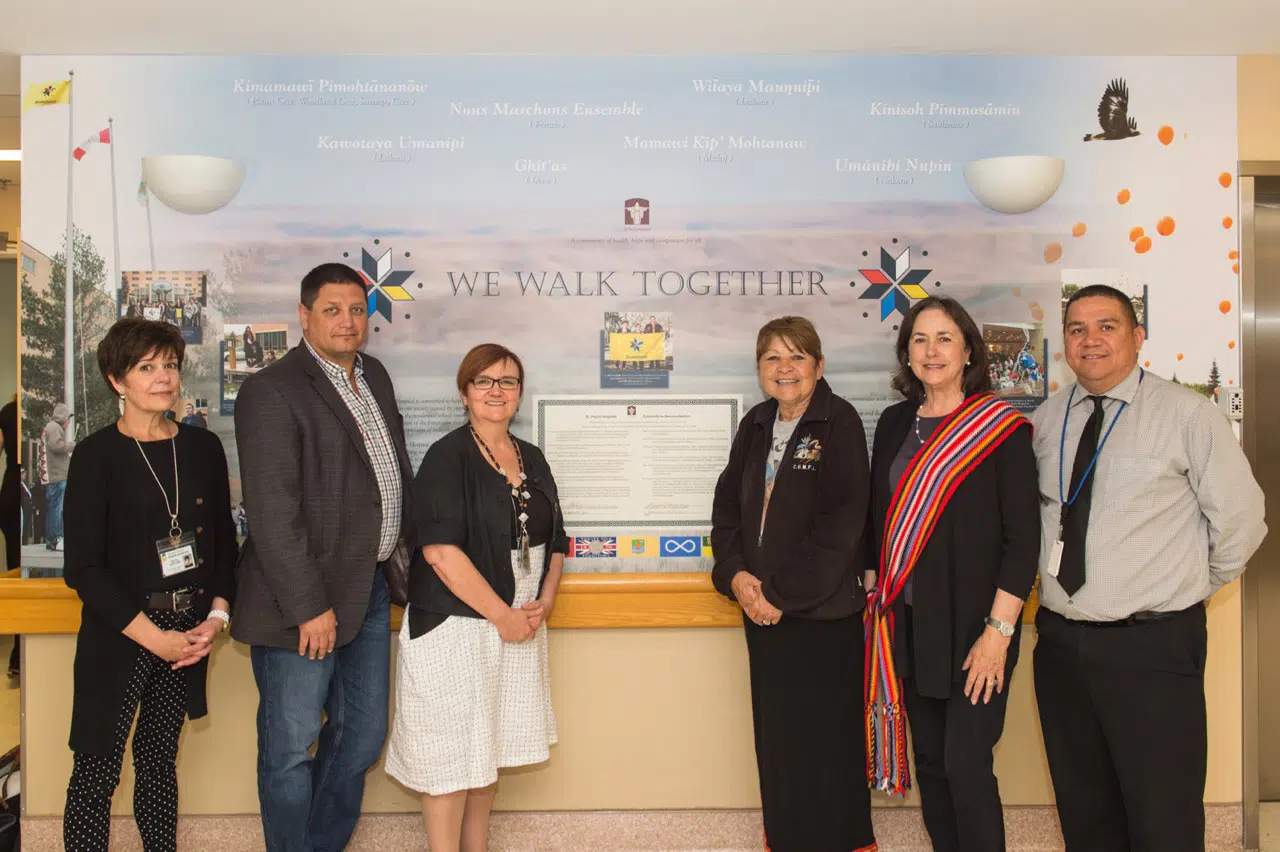 A Truth and Reconciliation mural has been unveiled at St. Paul's Hospital.
President and C-E-O Jean Morrison says the hospital acknowledges the harms done by Residential Schools and staff is committed to Truth and Reconciliation.
She feels understanding and accepting the past is a first step toward improving their treatment of Indigenous patients.
The mural has sections representing the past, present and future.
Monday's ceremony brought together knowledge keepers, residential school survivors, first nations and Métis community partners, stakeholders and leaders as well as St. Paul s Hospital and Saskatchewan Health Authority administrators and staff.
(Photo by Matthew Smith, St. Paul's Hospital)