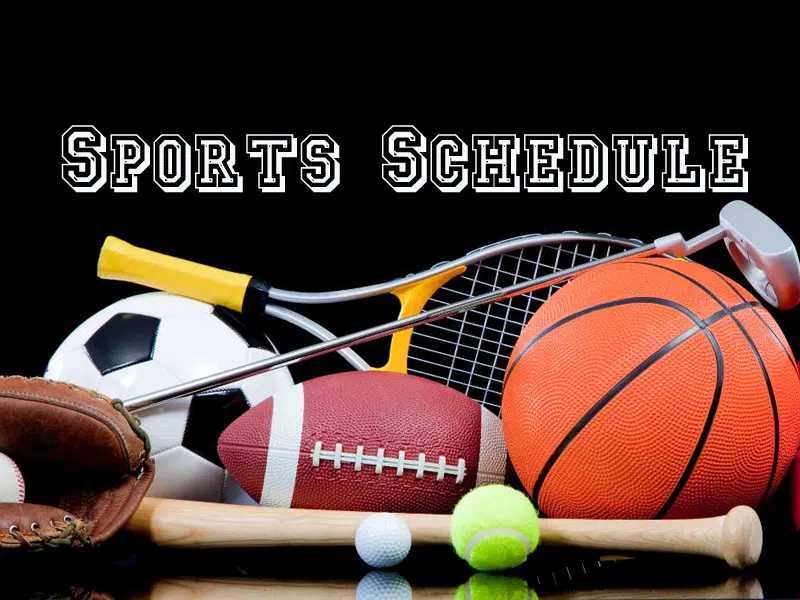 World Cup
At Nizhny Novgorod, Russia
Sweden vs. Korea Republic, 6 a.m.
At Sochi, Russia
Belgium vs. Panama, 9 a.m.
At Volgograd, Russia
Tunisia vs. England, 12 p.m.
—
MLB
American League
Chicago White Sox (Covey 3-1) at Cleveland (Bauer 5-5), 5;10 p.m.
Tampa Bay (TBD) at Houston (Cole 8-1), 6;10 p.m.
Texas (Colon 3-4) at Kansas City (Kennedy 1-6), 6;15 p.m.
National League
Milwaukee (Chacin 6-1) at Pittsburgh (Williams 5-4), 5;05 p.m.
St. Louis (Mikolas 7-2) at Philadelphia (Pivetta 4-6), 5;05 p.m.
L.A. Dodgers (Maeda 4-4) at Chicago Cubs (Chatwood 3-5), 6;05 p.m.
N.Y. Mets (deGrom 4-2) at Colorado (Anderson 4-1), 6;40 p.m.
Miami (Smith 5-6) at San Francisco (Suarez 2-4), 8;15 p.m.
Interleague
N.Y. Yankees (TBD) at Washington (TBD), 3;05 p.m., 1st game
N.Y. Yankees (Gray 4-4) at Washington (TBD), 5;05 p.m., 2nd game
Arizona (Greinke 5-5) at L.A. Angels (Barria 5-2), 8;07 p.m.
—
The Canadian Football League is idle until Thursday when Week 2 of the regular-season starts with the Saskatchewan Roughriders visiting the Ottawa RedBlacks. Game time is 5:30 p.m. The Green and White have 1 win, 0 losses for 2 points…and tied for 1st place in the West Division. This game will be Ottawa's first of the 2018 regular-season. The Riders' next home game is Saturday, June 30th against the Montreal Alouettes. Game time is 7 p.m. at Mosaic Stadium in Regina.
**********
New Zealand ISA Softball Academy U19 Men's Saskatchewan Series:
New Zealand Under-19s at Prince Albert Under-19s-doubleheader at 6:30 p.m.
New Zealand meets the Saskatoon U-19 Selects for a doubleheader Tuesday 6:30 and 8:30 p.m. at Bob Van Impe Stadium.
**********
Saskatoon Amateur Softball Association:
Bob Stayner Women's Division-3 games
White Sox Selects vs Co-op Selects Under-19s-doublheader at 6:30 p.m. at Glenn Reeve #3
Tigers vs Lady Diamondbacks-6:45 p.m. at Glenn Reeve #4
Vic Loewen Women's Division-2 games at 6:45 p.m.
Riot vs Solar Eclipse at Glenn Reeve #5
Red Selects Under-19s vs Twin City Angels Under-19s at Glenn Reeve #6
Lisa Down Women's Division-4 games
O-B-I vs Red Sox Select Under-19s-doubleheader at 6:30 p.m. at Glenn Reeve #7
Mavericks vs Selects Bruins Under-19s-doubleheader at 6:30 p.m. at Glenn Reeve #8
Ken Gunn Men's Division-4 games
Warman Gems vs Maymont Aces-6:45 p.m. at Joe Gallagher Field
Delisle Pride Under-19s vs Saskatoon Merchants-6:45 p.m. at Bob Van Impe Stadium
Padres vs Selects Under-16s-late game at Joe Gallagher Field
Hanley Merchants vs Toon Town Thunder-late game at Bob Van Impe Stadium