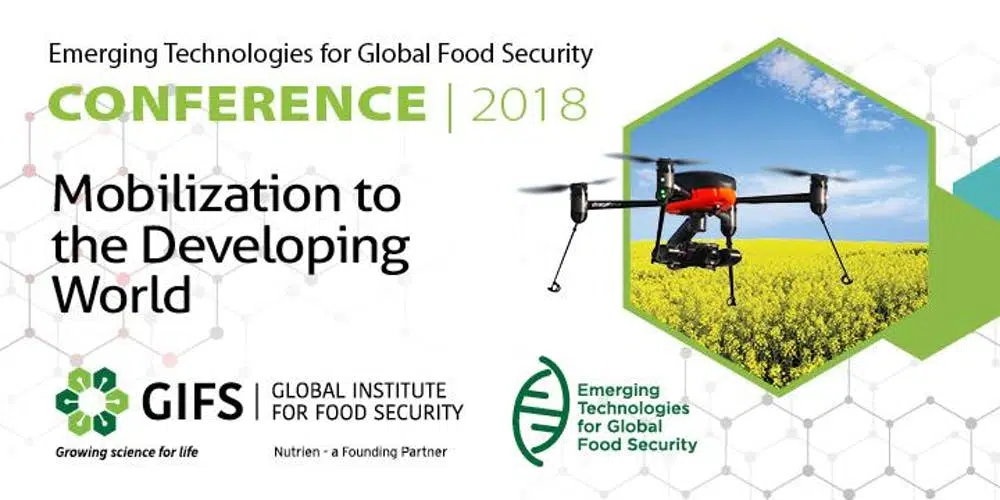 The three day conference will cover issues such as 'Will there be enough food in 2050, when the world population is expected to reach 9.6 billion?'
The event is organized by the Global Institute for Food Security (GIFS), a partnership between the University of Saskatchewan, the province of Saskatchewan and Nutrien.
"Right now, there is about 860-million people around the world that we would classify as being on a subsistent diet," says Maurice Moloney, GIFS chief executive officer. "That really means if there is one bad harvest, there will be dire consequences for those people."
Moloney says an objective is to level the playing field by transferring technology to improve the ability to grow nutritious food."
An example is using biotechnology to develop crops that can grow in drier areas of the developing world, such as East Africa.
"It's a very dry climate, but you will see weeds growing in parched soils. The weeds have genetic adaptation. We need to be able to introduce in our crops species those levels of drought resilience," says Moloney.
Biotechnology, precision agriculture and climate change are some of the topics to be covered by 60 speakers from more than 20 countries.
Agenda details and a live video feed of the conference can be found here .