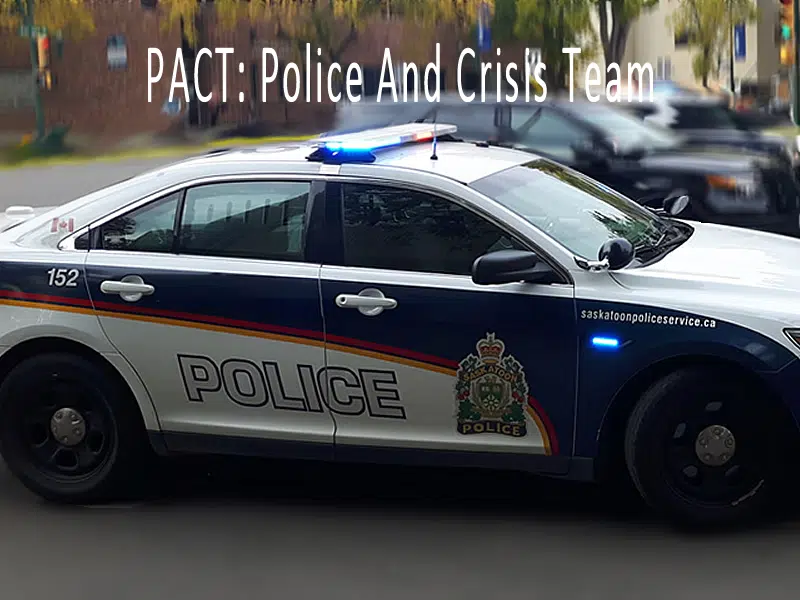 Since the Police and Crisis Team program was implemented in November of 2014, the team has worked with 3-thousand situations.  That means if it weren't for this team, police officers would have been called out for something that didn't involve a criminal offence. This from a report to the Board of Police Commissioners last week.
PACT is a specialized team that includes an officer paired with a mental health worker from the Saskatoon Crisis Intervention Service. There are 2 full-time teams working 7 days a week. About 60 per cent of the calls dispatched to PACT are related to mental health and 36 per cent are attempted suicide.
Having the PACT program in Saskatoon has meant diverting 649 people from the Emergency Department or from a jail cell between November of 2014 and the end of March of this year. That has an estimated savings to justice, health services and the community of over $1.5-million.