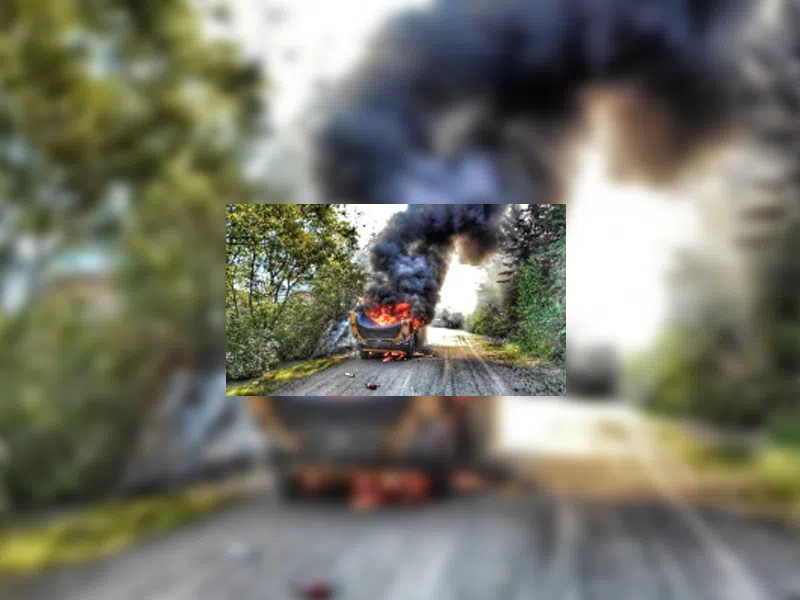 A Saskatchewan school bus driver is being praised for his quick thinking after getting 16 children to safety before his bus was engulfed in flames.
Mark Jenkins smelled something unusual near Prince Albert on Friday morning and immediately stopped the vehicle.
With the help of two high school students, he was able to get everyone off the bus to safety.
Fire officials say a mechanical issue is to blame for the fire.
(The Canadian Press)