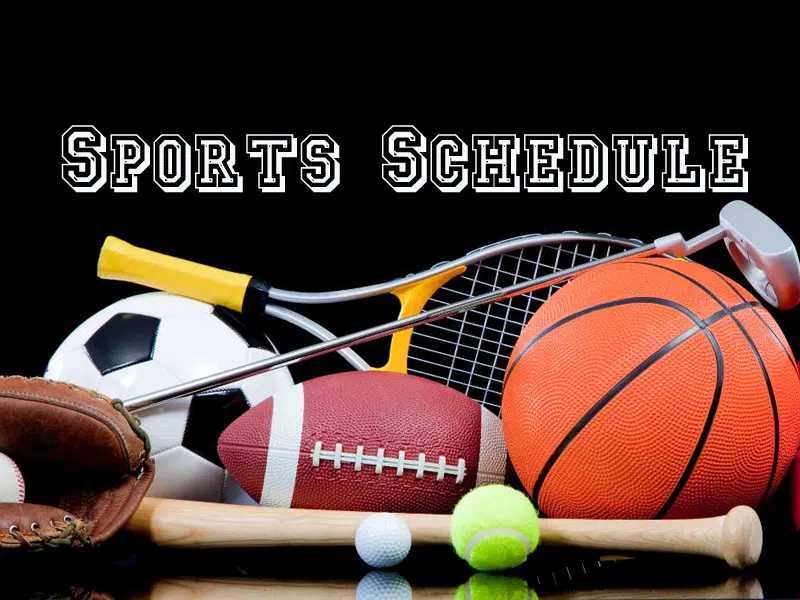 Canadian Football League-Week 1 continues and ends with 2 games:
Hamilton Tiger-Cats at Calgary Stampeders-5 p.m.
Montreal Alouettes at B-C Lions-8 p.m.
(The Saskatchewan Roughriders are off until Thursday when they visit the Ottawa RedBlacks. Game time is 5:30 p.m. The Green and White have 1 win and 0 losses. This game will be Ottawa's first of the 2018 regular-season. The Riders' next home game is Saturday, June 30th against the Montreal Alouettes. Game time is 7 p.m. at Mosaic Stadium in Regina.)
**********
World Cup of Soccer in Russia-4 matches:
France 2, Australia 1
Argentina 1, Iceland 1
Peru vs Denmark-10 a.m.
Croatia vs Nigeria-1 p.m.
**********
There's live thoroughbred horse racing tonight at Marquis Downs. Parade to the first post is 6:35 p.m.
**********
New Zealand ISA Softball Academy U19 Men's Saskatchewan Series:
New Zealand Under-19s at Wadena Under-19s-doubleheader at 4:30 p.m.
**********
The fourth event on the 2018 schedule for the Saskatoon Stock Car Racing Association goes today at Wyant Group Raceway. The Western Speed Association's Super Late Model Series is the feature. There will also be racing in the Sask Legends, Bandolero and Street Stock divisions with the first green flag dropping at 6 p.m. Gates open to the public at 4:30.
**********
The 41st annual Saskatoon Padres Senior Men's Fastpitch Softball Tournament continues today and runs through tomorrow at Bob Van Impe Stadium and Joe Gallagher Field. A total of 12 teams are taking part in four-pool round-robin plus playoffs format. Today's games start at 8:30 a.m. at Joe Gallagher Field and at 9 a.m. at Bob Van Impe Stadium and run into the evening.
**********
Major League Baseball:
Inter-League-3 day games, including
Toronto Blue Jays vs Washington Nationals-2:07 p.m.
American League-5 day games, 1 night
National League-3 day games, 3 night