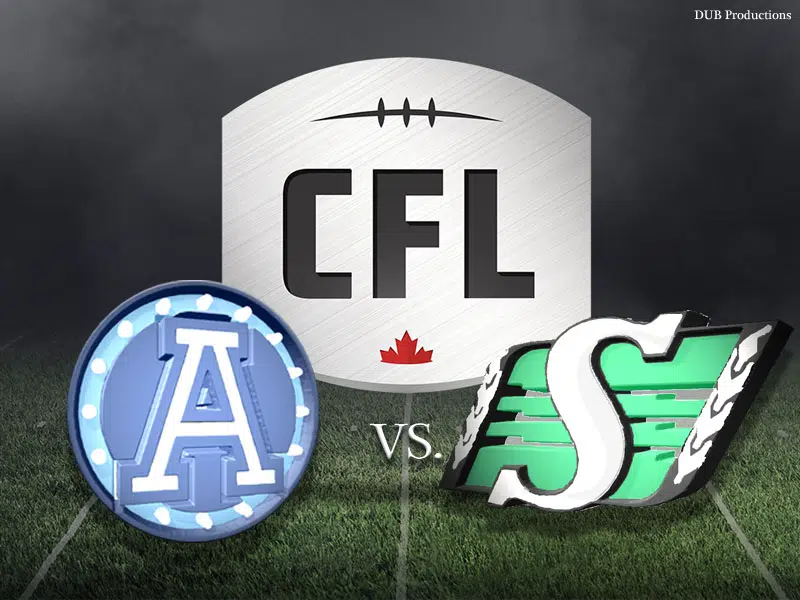 Charleston Hughes had three sacks and the Saskatchewan Roughriders won their first regular-season opener since 2014 by defeating the defending Grey Cup champion Toronto Argonauts 27-19 on Friday.
Not only did the Riders defensive unit ground Ricky Ray and the Argos aerial game for much of the contest, they bottled up James Wilder Jr., the league's Most Outstanding Rookie from 2017, as well.
Hughes was acquired by the Riders during the off-season via trade with the Calgary Stampeders. He and fellow defensive end Willie Jefferson disrupted Ray's timing and prevented Wilder from gaining any traction. Wilder rushed for just 17 yards on five carries.
The new-look Roughriders offence, meanwhile, did just enough to pull off the victory.
Quarterback Zach Collaros, another off-season pickup, threw his first touchdown with his new team mid-way through the second quarter, a 13-yard strike to Naaman Roosevelt. That score gave the Riders an 11-1 lead.
Another new Rider, kicker Brett Lauther, kicked two first-half field goals and the home team led 14-4 at the half.
(The Canadian Press)