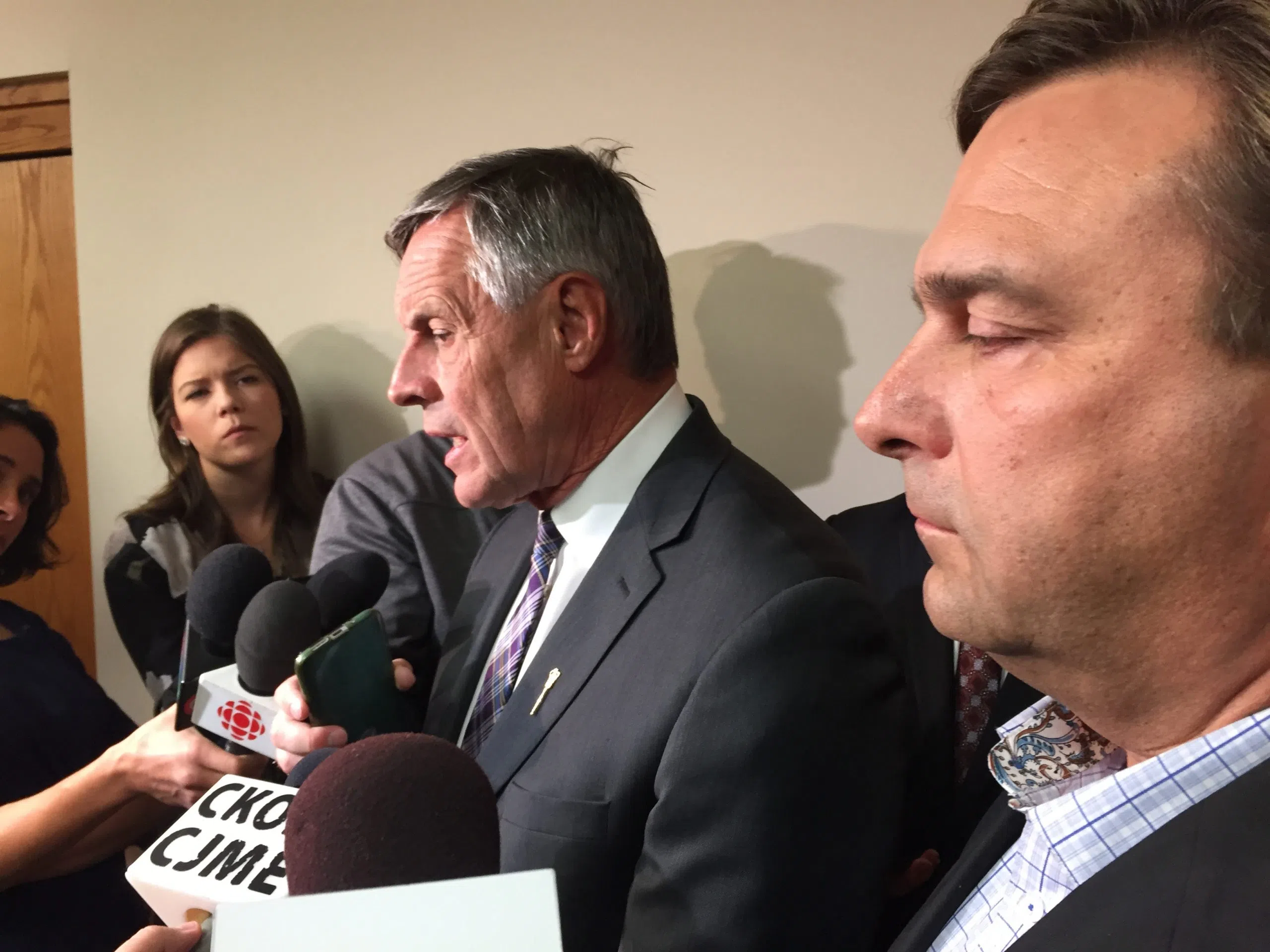 A camp that has been up for more than 100 days outside of the Legislative Building in Regina has been taken down. Justice Minister Don Morgan says what started as a group of people protesting after the Gerald Stanley case turned into several different issues being voiced by the protestors such as social services and on-reserve housing.
"There's been a number of different issues, there's not sort of a collective voice. So initially it started of following the Gerald Stanley verdict and then there's been a number of issues raised since."
Minister Morgan says the provincial government attempted to reach out to the group to arrange formal meetings to identify what's a provincial issue, what's a federal issue and what are issues that have to be dealt with over time.
Morgan adds he has made the commitment to visit the Red Pheasant First Nation and that there are currently discussions happening between both the provincial and federal government in regards to education and justice.
Minister responsible for the Provincial Capital Commission, Ken Cheveldayoff says the move to remove the camp isn't due upcoming Canada Day events in Wascana Park. He says that safety for those who use the park was their main concern.
"I don't think it's just Canada Day, it ramps up in the summertime there's, there's several events. Several events that had to be moved and concerns with that and it's just a busy place for all during in the summer."
On June 2nd, notice was given to the group of protestors by the Provincial Capital Commission stating that they would need to vacate the premises and remove their property from the park by June 5th.
This morning the Commission enforced the eviction notice with the assistance of Regina Police in removing the group and their property from the park.