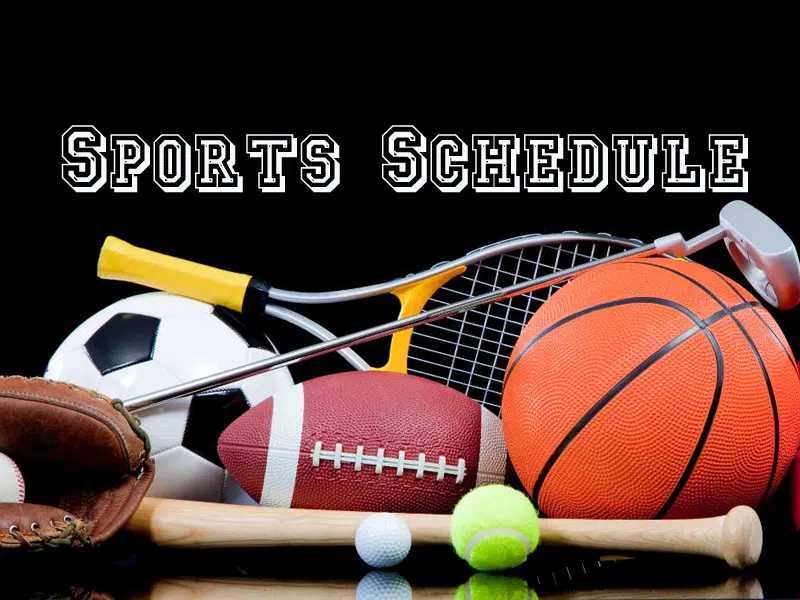 SCHEDULE FOR THURSDAY, JUNE 14
Canadian Football League—Week 1 of the regular-season opens:
Edmonton Eskimos at Winnipeg Blue Bombers—6:30 p.m.
(The Saskatchewan Roughriders begin their regular-season schedule tomorrow against the Toronto Argonauts. Game time is 7 p.m. at Mosaic Stadium in Regina.)
**********
World Cup of Soccer in Russia:
Russia vs Saudi Arabia—9 a.m.
**********
Saskatoon Amateur Softball Association:
Vic Loewen Women's Division—4 games at 6:45 p.m.
Grand Aces vs Red Selects Under-19s at Glenn Reeve #4
Mystics vs Connexion at Glenn Reeve #5
Renegades vs Elite Under-23s at Glenn Reeve #6
Fury vs Aftershock at Glenn Reeve #7
Lisa Down Women's Division—2 games
Martensville Prairie Heat vs Mavericks—doubleheader at 6:30 p.m. at Glenn Reeve #8
Ken Gunn Men's Division—4 games
Merchants vs Toon Town Thunder—6:45 p.m. at Joe Gallagher Field
Saskatoon Padres vs Warman Gems—6:45 p.m. at Bob Van Impe Stadium
Conquest Senior Capitals vs Hanley Merchants—late game at Joe Gallagher Field
Saskatoon Selects Under-16s vs Maymont Aces—late game at Bob Van Impe Stadium
**********
Major League Baseball:
American League—3 day games, 2 night
The Toronto Blue Jays are off.
National League—2 day games, 2 night
**********