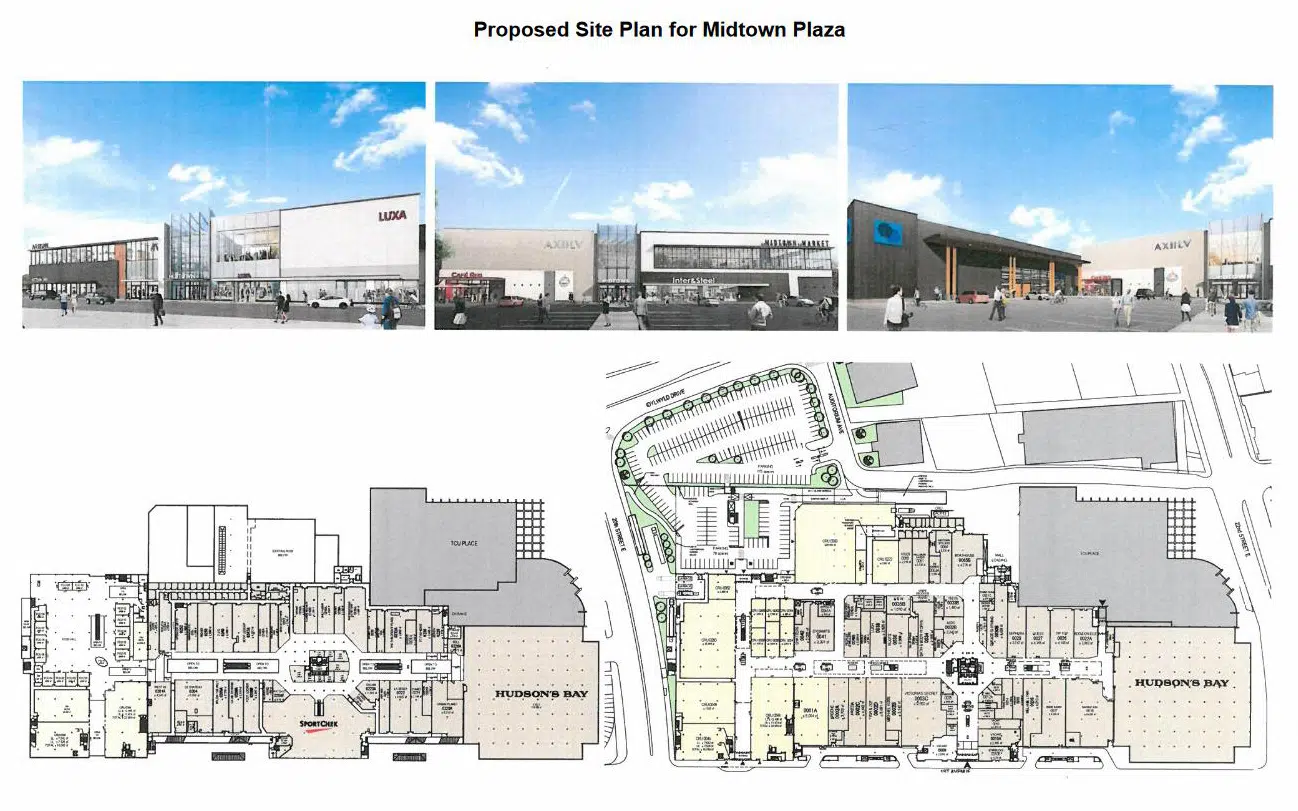 A new vision for Saskatoon's Midtown Plaza was presented at Wednesday's city committee meeting of Planning, Development, and Community Services. Midtown Plaza's Mike Mehak was requesting, with support from Riversdale BID, SREDA and Downtown Saskatoon, a tax abatement for their incremental property tax in order to commence redevelopment of Midtown Plaza.
The recommendation, with some amendments, was approved and will go before City Council June 25th.
Mehak says in essence, they want to gut the old Sears building down to the basic structure, add shopfronts along 1st Avenue, add new facade and canopy to the former Sears building along with two flagship tenants, reconfigure the parking areas, add new food venues, new skylights, and new retail spaces. The cost is estimated at 80 million dollars but by the time it is done could run over 100 million dollars.
Mehak describes Midtown Plaza as a destination and a tourist attraction drawing 11 million visitors per year from the entire province.
"The plan for the Sears building is a hybrid food hall concept unlike any other food facility in Western Canada. Our new retailers will be unique including more new-to-the-market, and flagship, concepts."
He also says, with the renovations, the current entrances and exits will be revamped to the point the Midtown Plaza instead looks like it has three "fronts" to the building.
Retail is not part of the city's normal tax abatement policy which in this case, if approved, would amount to approximately 565 thousand dollars per year, for five years. The abatement would not impact the Midtown Plaza paying its base taxes.