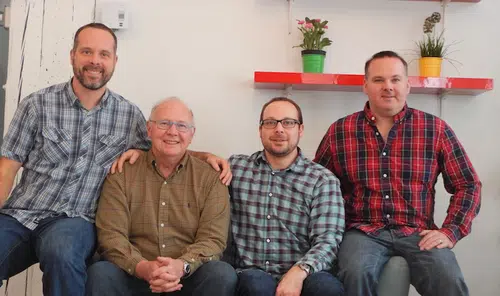 There will be a heavy presence of plaid in some workplaces on Friday, two days prior to Father's Day.
Plaid For Dad is a fun twist on casual Fridays. Participating employees raise money for prostate cancer research.
"Some have pizza days, barbecues or bake sales," says Prostate Canada volunteer chair Robin Speer. "Others have plaid contests to see who can wear the most outrageous outfit, channelling their inner Don Cherry."
Several agricultural companies and organizations are among the participants. This includes Viterra, CN Rail, Prairie Oat Growers, Western Canadian Wheat Growers Association and Bayer
An estimated one in seven Canadian men will be diagnosed with prostate cancer in their lifetimes, making it the most prevalent type of male cancer. The average age of Canadian farmers is in the early-to-mid fifties, which is about the time when routine testing should begin.
Speer says outcomes are improving with diagnosis, treatment and research.
Additional photos, videos and signup information is available at www.plaidfordad.ca