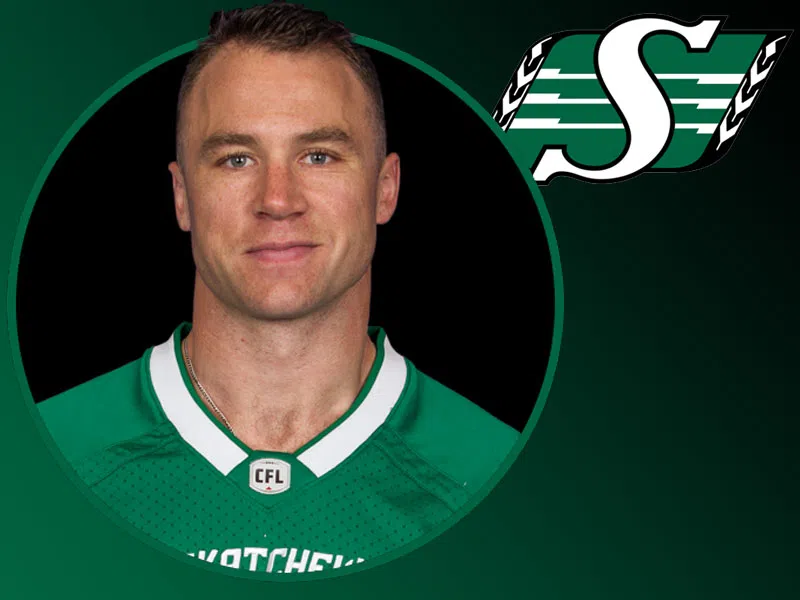 It's my Parting Shot for my Monday Musings…
       It was the latest version of cutting Bobby Jurasin or John Chick or Weston Dressler. The Saturday news and Sunday confirmation of Rob Bagg (pictured) being released by the Saskatchewan Roughriders has Rider Nation spitting nails. Bagg was a popular member of the Green and White for 10 years, including a Grey Cup championship in 2013. But, at 32 and with health issues, Chris Jones chose to go younger at Canadian receiver. Time will tell if he made the right move, but the leash on Jones as Riders' G-M and head coach just got a lot shorter…if you ask the fans!
       Over the next two days in this editorial piece, I will give the two reasons why Canada's two national sports highlight programs ignored the Saskatchewan Rush winning the National Lacrosse League title back on Saturday. I actually did see Jay and Dan mention it overnight…heavy on the word, mention. Trust me folks, you won't like the reasons…but they are the reality!
       And, the Blue Jays finally found a team worse than them…beating the Baltimore Orioles four straight times in order to put the brakes on a brutal stretch of play was badly needed for Toronto's baseball nine. But, they aren't in the same league as the Yankees or Boston so no sense getting overly excited!
       That's my Parting Shot, I'm Les Lazaruk...