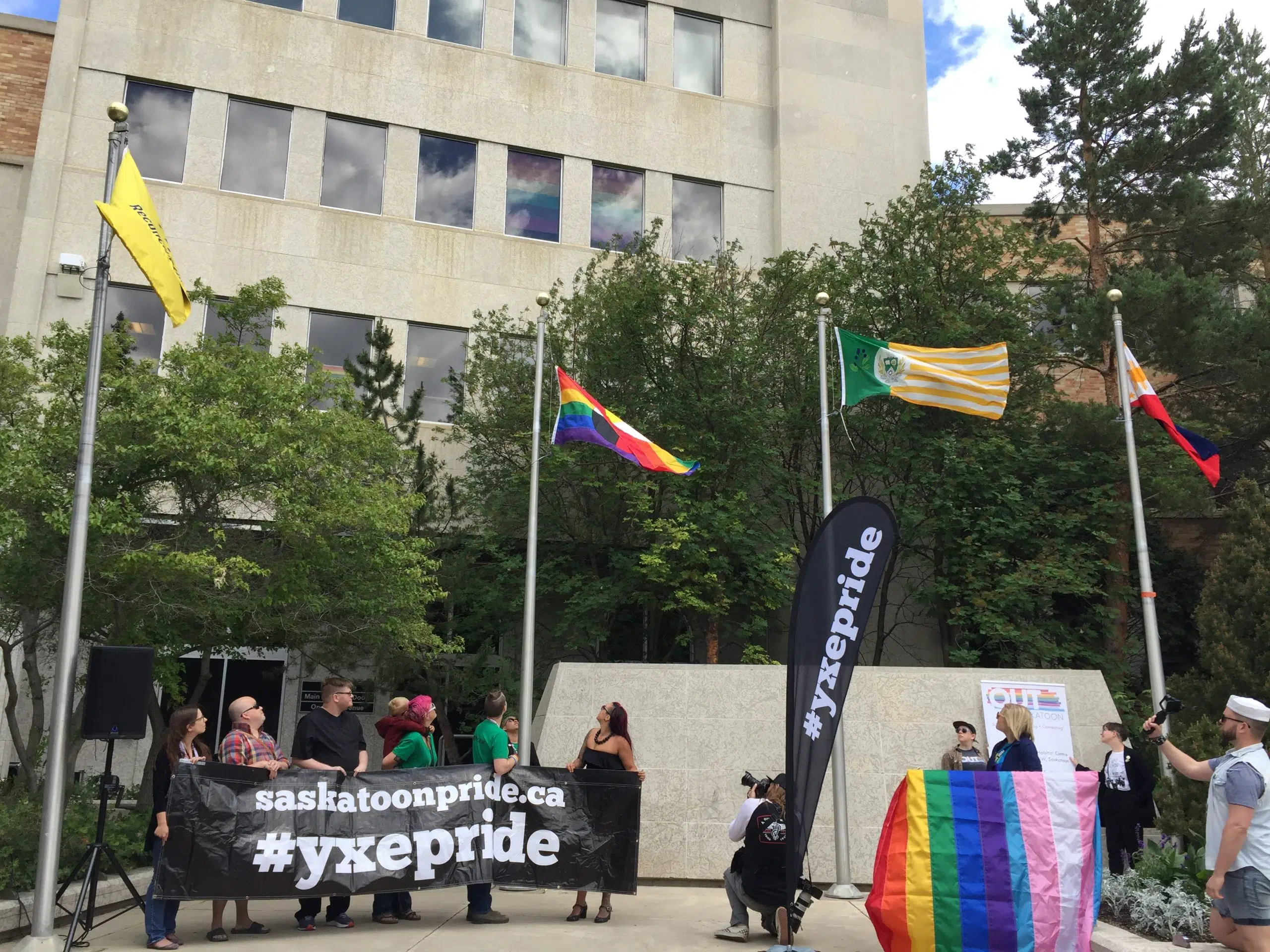 Pride month in Saskatoon has officially begun after hundreds of people gathered outside City Hall over the noon hour Monday for the raising of the rainbow flag.
Over the course of the next two weeks, more than 15 pride month events will be taking place across the city.
Some of the events include a family day carnival at the Forestry Farm on Sunday from 10 a.m. until 2 p.m.
Included in the family day carnival is a free barbecue and carnival theme games.
Then on Saturday, June 23rd is the annual pride parade will take place from 1 p.m. until 2 p.m. through downtown.
Last year the parade had more than 5 thousand people lining the streets to see the different floats.
Below is a link to all of the pride month activities.
http://www.saskatoonpride.ca/events.html