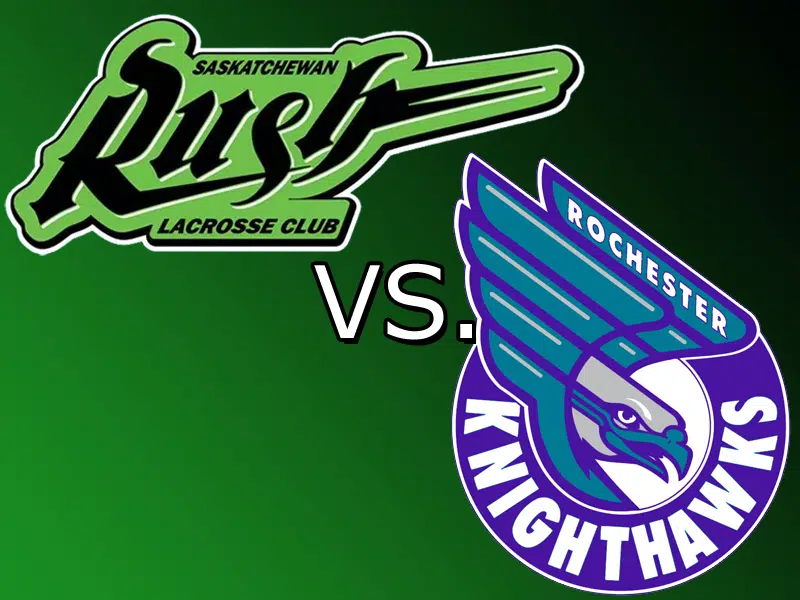 The Saskatchewan Rush are National Lacrosse League Champions for the second time in three years following a 15-10 victory over the Rochester Knighthawks in game 3 of the NLL Final at SaskTel Centre last night.
The Rush capitalized on four goals from Jeff Shattler, who was named the 2018 playoff MVP after finishing the postseason with 8 goals, 7 of which came in the final 2 games of the NLL Final. He says he's been waiting for this moment for a while.
"I've been waiting for this feeling for a while, we worked hard all season and we deserve it. We played well in front of this great crowd. I love playing in front of this crowd – the best fans in the league." said Shattler following last night's win.
Mark Matthews, who set an NLL single-season assist record during the regular season, picked up eight assists in Game 3, while goaltender Evan Kirk, the Rush's other key off-season acquisition started strong and finished with an even better showing in the fourth quarter.
Kirk finished with 37 saves on the night. Head coach and GM Derek Keenan said the it was nice to capture the championship at home.
"I felt good about this opportunity to be at home for Game 3 and we took advantage of that. It was a grinder of a game, but I think we maybe had a little more gas in the tank. I really believe we earned this. We were focused from the first day of training camp on winning this championship. Mission accomplished."
The Rush will host a championship celebration today from 11 a.m. to 12 noon in the Delta Bessborough Gardens where coaches, players and team staff will be in attendance.