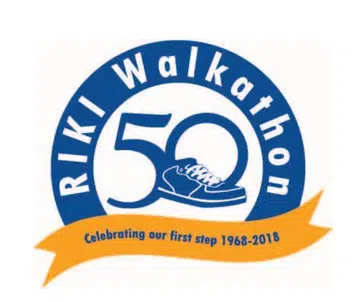 The RIKI Walkathon is on this weekend in Saskatoon. It's the 50th Anniversary of an event which since inception has raised over a million dollars in support of Camp Easter Seal and SaskAbilities. Money raised has gone towards things like purchasing accessible buses and equipment, building and maintaining cabins at Camp Easter Seal and covering camp fees so those with disabilities can attend.
There will be a 7 kilometre course this year right at Pike Lake Provincial Park on Saturday which is accessible to people of all abilities and all ages. Registration opens at 9:30 a.m. with the walk getting underway at 11. There is also a program after the walk and a barbeque lunch.
Each year, approximately 800 children, youth and adults with disabilities rely on Camp Easter Seal which is the only completely wheelchair accessible camp of it its kind in the province.