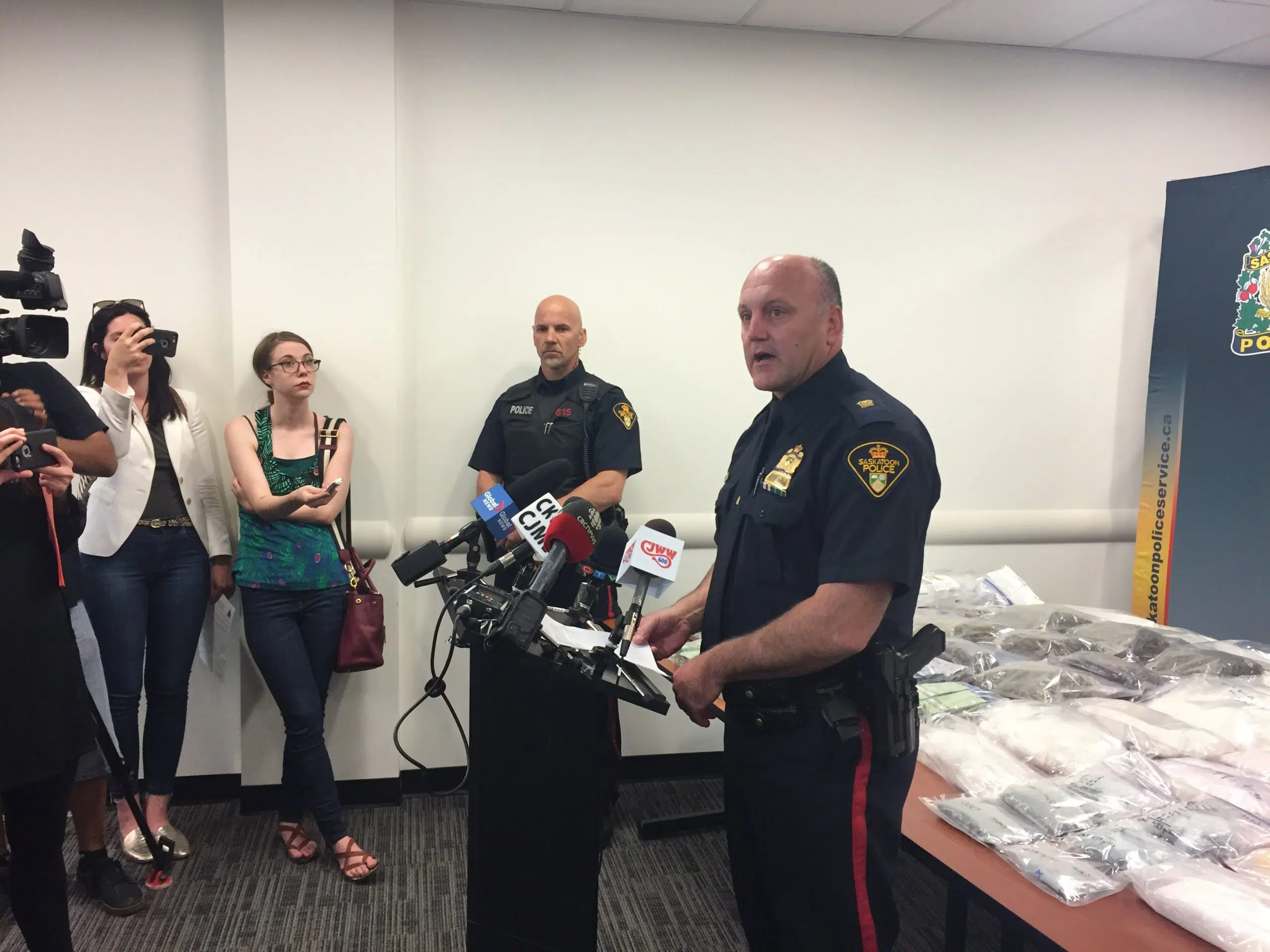 After 5 people were arrested and two search warrants were executed following a SIDEST investigation on May 31st with multiple different drugs seized including more than 21 thousand grams of methamphetamine, over 44 hundred fentanyl pills, 776.3 grams of hash, approximately $412 thousand dollars in cash plus various other drugs, Inspector Dale Solie of the Saskatoon Police Service says the investigation is continuing to find the source of where the drugs are coming from.
He adds the evidence from the bust shows how widespread drug trafficking is in the Saskatoon area.
"The amount of illicit drugs that were seized during this investigation shows that the potential risk our community and how widespread the problem is of illegal drug use in the city."
Solie says the use of meth in the city is also on the rise.
"One of the increases that we're seeing within, property crimes, violent crimes, is the increase in… in methamphetamine. This is just an example of what is going on in our community."
On May 31st two men were arrested after a vehicle stop in the 100 block of 3rd Avenue South and another 3 people were arrested after search warrants at an apartment in the 100 block of 3rd Avenue South and at a house in the 600 block of Gillies Way.
In total, police seized;
21,312 grams of methamphetamine
4,453 Fentanyl pills
2,406.3 grams of powdered cocaine
91.5 grams of crack cocaine
776.3 grams of hash
6,877.6 grams marijuana
7.3 grams of heroin
Approximately $412,000 in cash
A cocaine press
Two vehicles