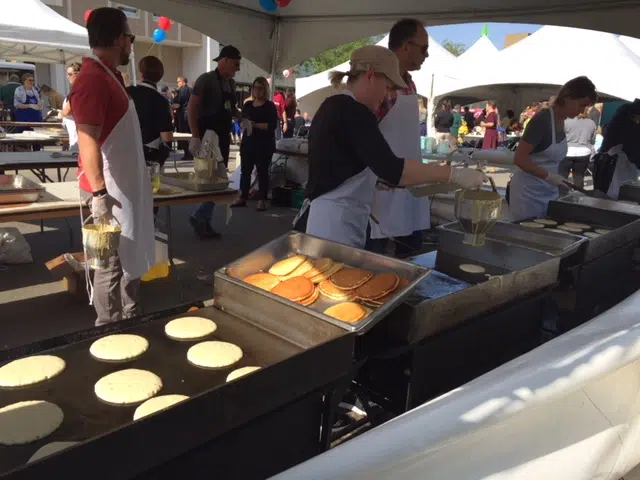 It was a well attended annual Civic Pancake Breakfast Thursday morning in Saskatoon, serving 12-hundred-68 people.
The 44th annual event raised $6-thousand including tips for the Saskatoon & Area United Way. that's compared to just over $53-hundred last year.
The event was 1 per cent away from a completely zero-waste event.
Over 140 kilograms of compostable material including all the dishes and utensils were collected, around 26 kilograms of cardboard boxes, juice boxes and the like were recycled.
By percentages, 15 per cent of the materials were recyclable, 84 per cent were compostable and only 1 per cent was actual waste.