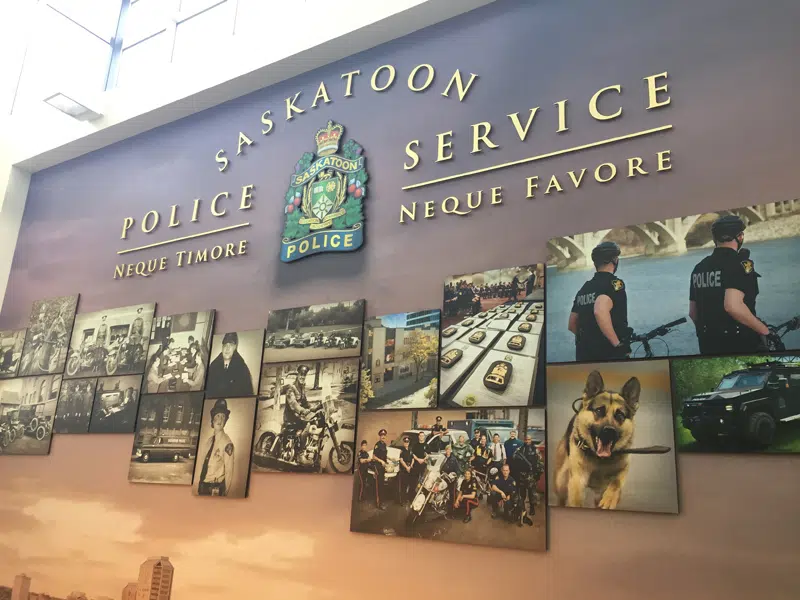 ASU Helps Make Arrest
Saskatoon Police say their Air Support Unit helped them make arrests in two separate incidents: one involving a stolen vehicle and the other an alleged drunk driver.
Around 1:15 this morning (thurs) patrol units saw a truck driving erratically and say ASU managed to track it to a field east of the city south on Highway 5 and then quickly directed Canine officers to a tree where a suspect was trying to hide. A 23 year old man is charged with Possession of Stolen Property over $5,000, dangerous driving, and evade police.
The second incident was around 2:30 this morning when RCMP notified city police a pick-up was speeding towards Saskatoon from Hague. The Air Support Unit determined the truck was driving more than 200 kilometres an hour. A traffic stop was conducted on 42nd street and Faithful Avenue. A 33 year old man has been charged with, among other things, Impaired Driving, Dangerous Driving, Driving While Disqualified and issued tickets for speeding.
Break in to Parkade; Vandalized Vehicles
Saskatoon Police say 13 vehicles in the parkade in the 500 block of 3rd Avenue North were vandalized as was another vehicle on the secured outside parking lot.
This happened overnight on Tuesday so between 10 p.m. Tuesday night and 7:50 Wednesday morning.
The vehicles had their windows damaged. Anyone with information is asked to contact Saskatoon Police or Crime Stoppers.
And a friendly reminder from police that if you use a parkade then make sure the parkade doors are fully closed as you come and go, avoid buzzing strangers into the building and avoid holding the door open for strangers.
Arrest in Parkade
Meanwhile, Saskatoon Police arrested three people last night in an underground parkade in the 400 block of 4th Avenue North.
Members of the Bike Unit spotted the trio around 10:15 Wednesday night. Police seized various credit cards, vehicle keys, ID and wallets in addition to bolt cutters, pliers and methamphetamine.
An 18 year old woman and two men, aged 20 and 25, are charged with Possession of Methamphetamine and Possession of B and E Tools.