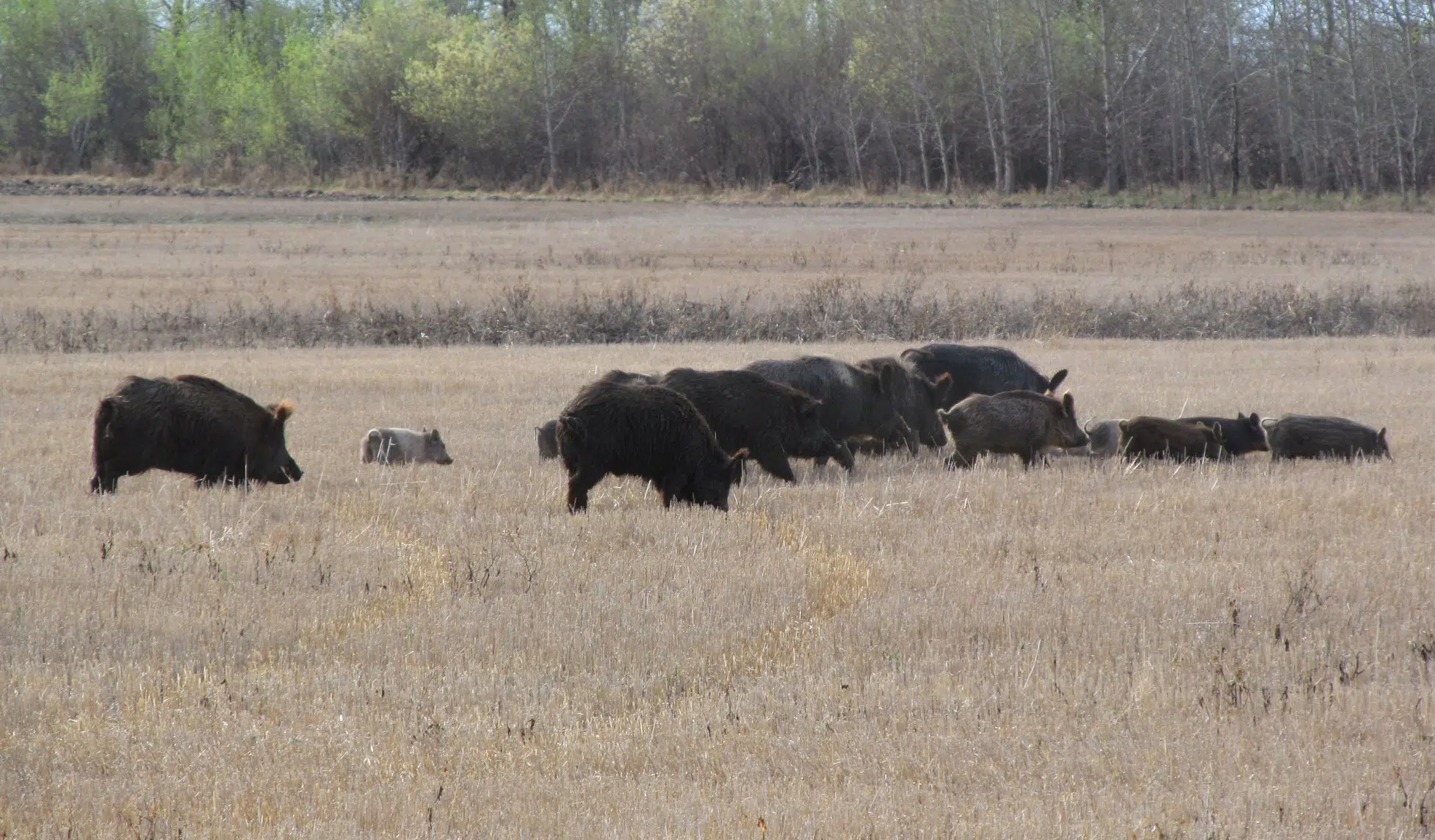 Researchers are learning more about wild pig movement and feeding habits.
A University of Saskatchewan team, led by Dr. Ryan Brook, has been able to put GPS collars on 34 wild pigs around the province.
The male wild pigs move over a larger radius, usually 20 to 30 kilometres. The females and their young prefer living in a smaller area.
Wild pigs will eat pretty much anything, but corn is at the top of the menu.
"They will focus on the middle of the field and leave the outside alone," says Brook. "Farmers will drive by their crops and the corn looks fantastic, not knowing that the inside is slowly being eaten by pigs in the middle."
Brook will speak to cattle producers next Monday at the Saskatchewan Stock Growers Association annual convention in Swift Current.
Brook also has a Facebook page and would like to hear from farmers and hunters who have come into contact or have photos of wild pigs. www.facebook.com/WildPigResearch