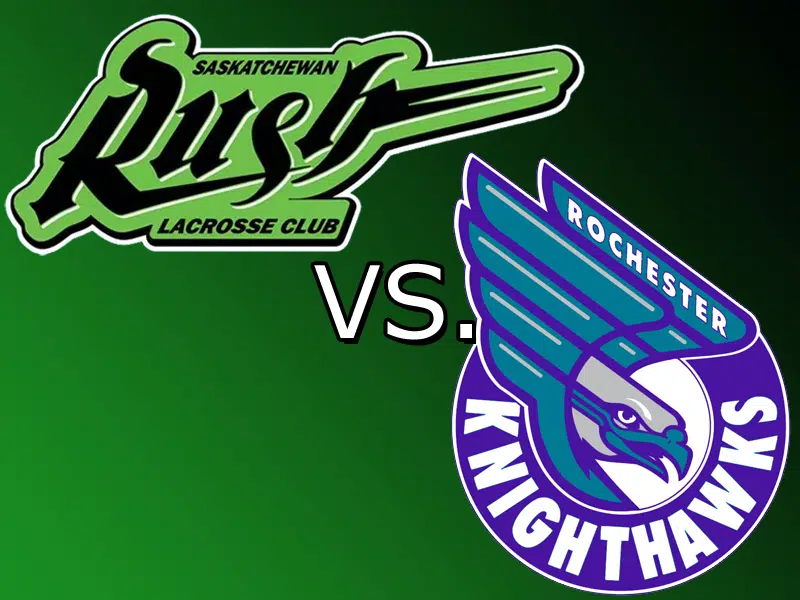 The 2018 NLL Cup Final is headed to a game three to determine this season's league champion following a 13-8 victory at home for the Rochester Knighthawks over the Saskatchewan Rush. Knighthawks goaltender, Matt Vinc made 47 saves in the win. Rochester also used a four goal run in the second quarter to help catapult them to their 13-8 game two victory. The Rush offense started the game with a 2-0 lead and then they tied the game at 3-3 just before the end of the first quarter then from that point on the Rush's offense was quiet while the Knighthawks offense came alive to end the first half at a score of 8-4 in favour of Rochester. Forward Ryan Keenan of the Rush says the Knighthawks played desperate and capitalized on their chances.
"It wasn't our best effort for sure so it's a bit disappointing but uh… you know Vinc was great… um… I thought we actually did have some great looks especially early in the second half when we uh… needed a few… you know including myself we gotta burry some of the chances we had and it didn't happen and they played desperate and they capitalized."
Game 3 will go down on Saturday night back at SaskTel Centre. The broadcast begins on 98 Cool at 6:30 Saturday night with the Rush Hour Pre-Game Show.