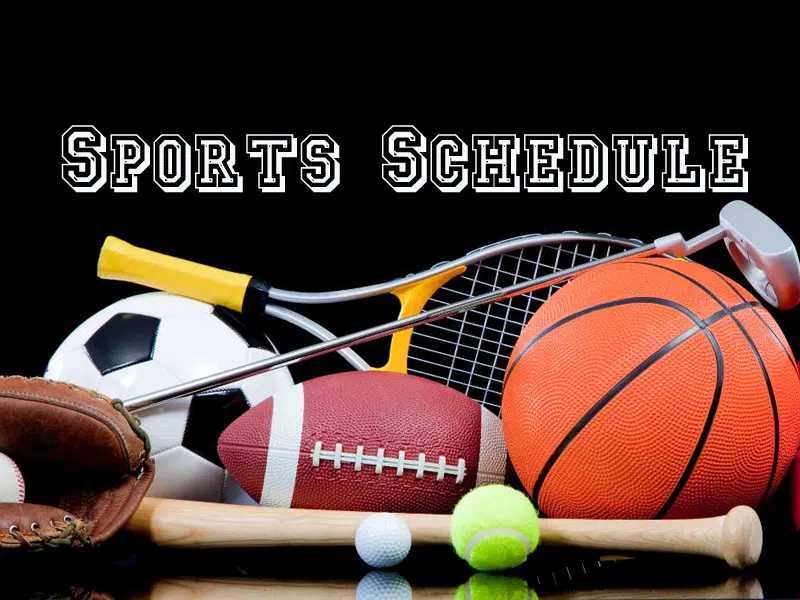 SCHEDULE FOR FRIDAY, JUNE 1
Canadian Football League pre-season–Week B continues with 3 games:
Toronto Argonauts at Hamilton Tiger-Cats—5:30 p.m.
Edmonton Eskimos at Winnipeg Blue Bombers—6:30 p.m.
B-C Lions at Calgary Stampeders—7 p.m.
(The Saskatchewan Roughriders are idle until Friday, June 8th when they play their home pre-season game against the Calgary Stampeders. Kick-off time is 7:30 p.m. at Mosaic Stadium in Regina. The Green and White are in Saskatoon for their 2018 C-F-L training camp. They are on the field at Griffiths Stadium on the U of S campus from 9 to 11:15 a.m. Camp runs through Wednesday, June 6th. A reminder the annual Green and White Day goes tomorrow at 3 p.m. at Saskatoon Minor Football Field. Plus, on Sunday, the Riders will be in Humboldt for a walk-through at noon. The Riders open the regular-season on Friday, June 15th against the Toronto Argonauts. Game time is 7 p.m. at Mosaic Stadium in Regina.)
**********
The Provincial High School track and field championships start today and run through tomorrow in Prince Albert. Over 1,400 athletes from across Saskatchewan will take part in nine track events, seven field events and two quadathlon events, spread over the Midget, Junior and Senior age classes as well as gender divisions. The meet starts at 9 a.m. and runs through 7:40 p.m. and resuming Saturday at 9 a.m.
**********
The 2018 live thoroughbred horse racing season opens tonight at Marquis Downs. The seven-race card goes to first post at 6:35 p.m.
**********
Major League Baseball:
American League—7 night games, including
Toronto Blue Jays at Detroit Tigers—5:10 p.m.
Inter-League—1 night game
Milwaukee Brewers at Chicago White Sox—6:10 p.m.
National League—7 night games
**********
The National Lacrosse League playoffs return to action tomorrow…
Saskatchewan Rush at Rochester Knighthawks
(Saskatchewan leads the best-of-three final 1-0. Game time is 6 p.m. The Rush Hour pre-game show on 98-COOL-FM starts at 5 p.m. with the play-by-play at 6 p.m. If a Game 3 is necessary, it will be held Saturday, June 9th at SaskTel Centre. Game time is 7:30 p.m.)
**********
The National Hockey League's Stanley Cup Playoffs return to action tomorrow:
Vegas Golden Knights at Washington Capitals—6 p.m.
(Best-of-seven league final tied 1-1)
**********
The National Basketball Association Playoffs are off until Sunday…
Cleveland Cavaliers at Golden State Warriors—6 p.m.
(Golden State leads the best-of-seven N-B-A final 1-0)
**********