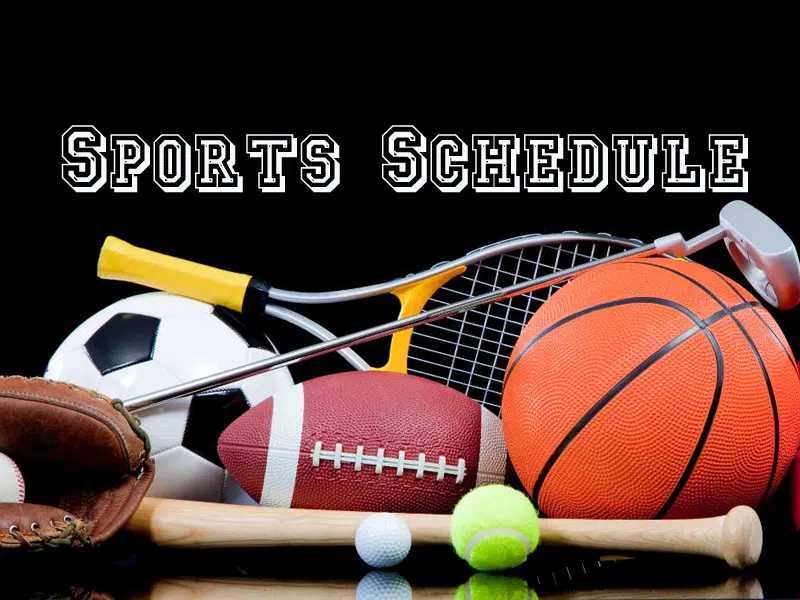 SCHEDULE FOR THURSDAY, MAY 31
Canadian Football League pre-season–Week B starts:
Montreal Alouettes at Ottawa RedBlacks—5:30 p.m.
(The Saskatchewan Roughriders are off until Friday, June 8th when they play their home pre-season game against the Calgary Stampeders. Kick-off time is 7:30 p.m. at Mosaic Stadium in Regina. The Green and White are in Saskatoon for their 2018 C-F-L training camp. They are on the field at Griffiths Stadium on the U of S campus from 9 to 11:15 a.m. Camp runs through Wednesday, June 6th. The Riders open the regular-season on Friday, June 15th against the Toronto Argonauts. Game time is 7 p.m. at Mosaic Stadium in Regina.)
**********
Saskatoon Amateur Softball Association:
Bob Stayner Women's Division
White Sox Selects vs Co-op G-Force Under-23s—6:45 p.m. at Glenn Reeve #3
Vic Loewen Women's Division—2 games at 6:45 p.m.
Twin City Angels Under-19s vs Fury at Glenn Reeve #4
Riot vs Elite Under-23s at Glenn Reeve #5
Mystics vs Lunar Eclipse at Glenn Reeve #6
Solar Eclipse vs Red Sox Selects Under-19s at Glenn Reeve #7
Lisa Down Women's Division
O-T-P vs Martensville Prairie Heat—6:45 p.m. at Glenn Reeve #8
Keith McLean Men's Division
Delisle Diamond Dogs vs Saskatoon Diamondbacks Under-23s–late game at Bob Van Impe Stadium
Ken Gunn Men's Division—3 games
Merchants vs Selects Under-16s–6:45 p.m. at Joe Gallagher Field
Padres vs Selects Under-19s–6:45 p.m. at Bob Van Impe Stadium
Maymont Aces vs Toon Town Thunder—late game at Joe Gallagher Field
**********
Major League Baseball:
American League—2 day games, 4 night
The Toronto Blue Jays are idle.
National League—5 night games
**********
National Basketball Association Playoffs:
Cleveland Cavaliers at Golden State Warriors—7 p.m.
(Opening game of the best-of-seven N-B-A final)
**********
The National Hockey League's Stanley Cup Playoffs are off until Saturday:
Vegas Golden Knights at Washington Capitals—6 p.m.
(Best-of-seven league final tied 1-1)
**********
The National Lacrosse League playoffs are idle until Saturday…
Saskatchewan Rush at Rochester Knighthawks
(Saskatchewan leads the best-of-three final 1-0. Game time is 6 p.m. The Rush Hour pre-game show on 98-COOL-FM starts at 5 p.m. with the play-by-play at 6 p.m. If a Game 3 is necessary, it will be held Saturday, June 9th at SaskTel Centre. Game time is 7:30 p.m.)
**********