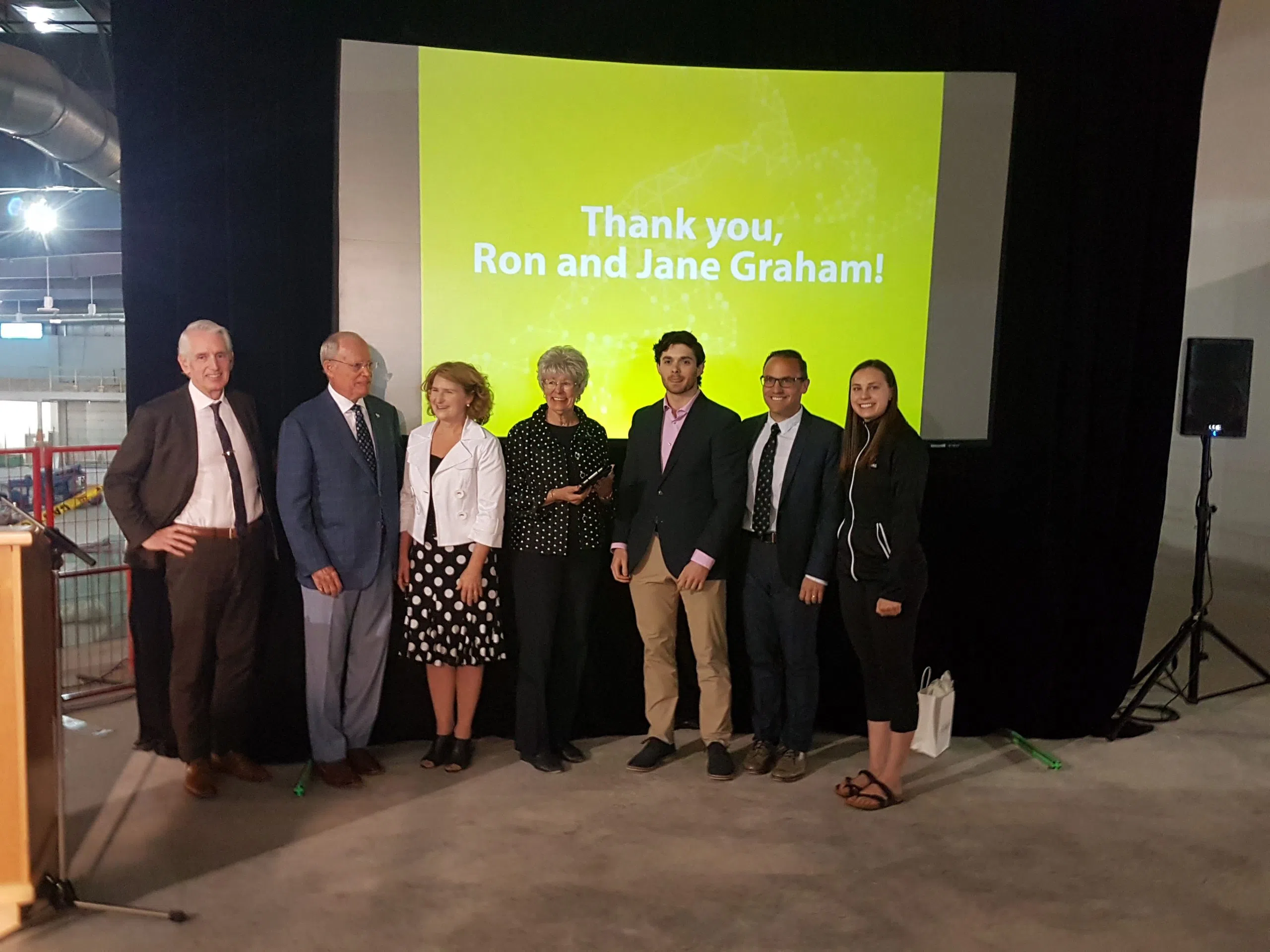 The University of Saskatchewan's Merlis Belsher Place will be home to a state of the art training and injury rehabilitation facility.
The Ron and Jane Graham Sports Science and Health Centre was named after the couple who have donated the establishment and construction costs of over 2-million dollars.
Dean of Kinesiology Chad London called it a national leader on and off the training surface that meets the modern and evolving needs of athletes.
U-of-S athletes will have access to integrated programs devised by sports performance experts and health care professionals.
The Graham facility is expected to be ready in 2019 with an announcement on an official opening date for the entire complex expected in the next few weeks.
London says at about 60-percent, construction of Merlis Belsher Place is a little ahead of schedule.