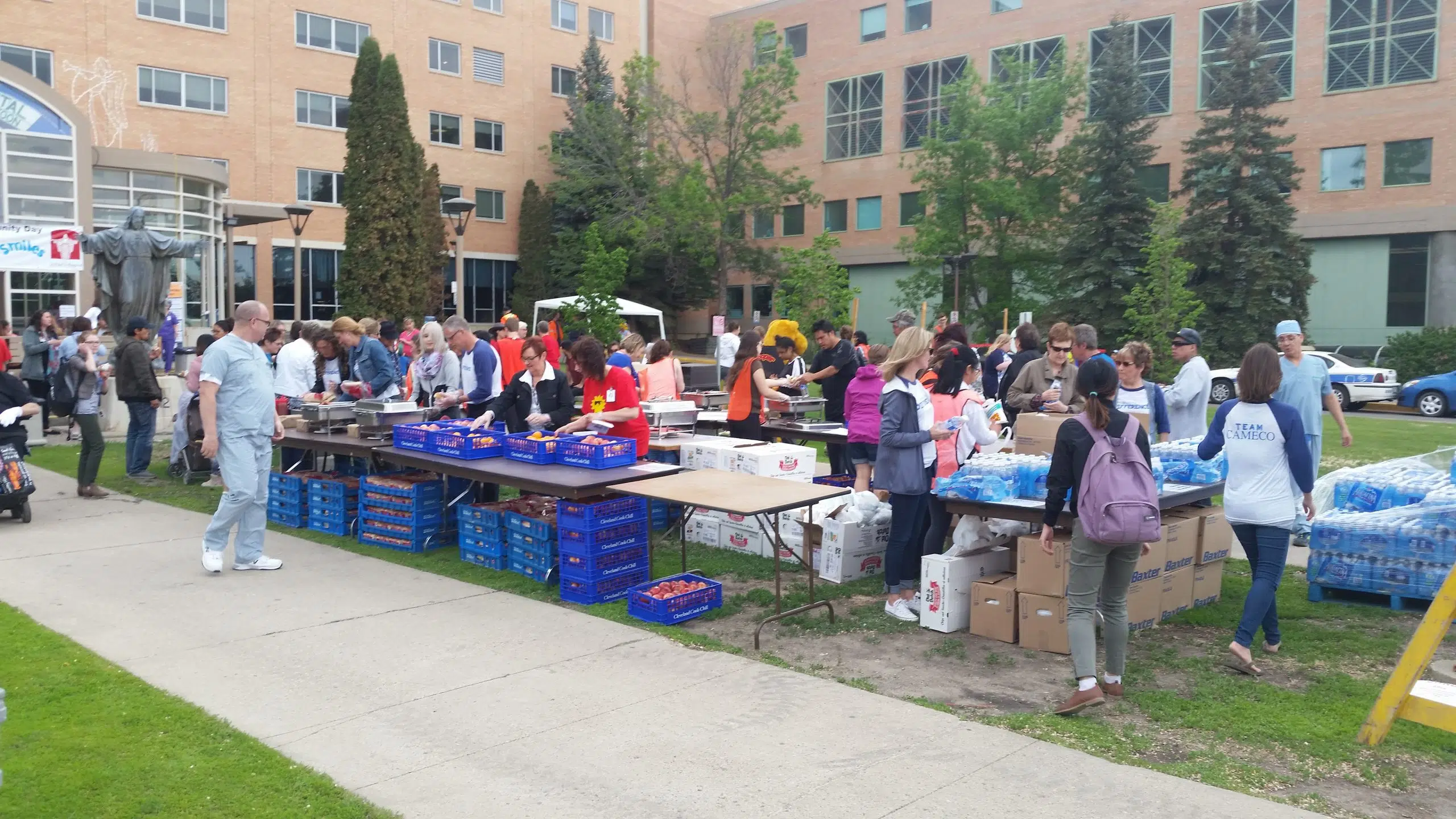 The 26th Annual Community Day on the front lawn at St. Paul's Hospital features over 25-hundred hot dogs and popsicles.
All of the food has been donated with support from over 20 organizations and businesses.
Over 100 volunteers from St. Paul's and other local health care facilities as well as students from Tommy Douglas Collegiate helped make the event possible.
Board members from Emmanuel Health and other community sponsors were also on hand.