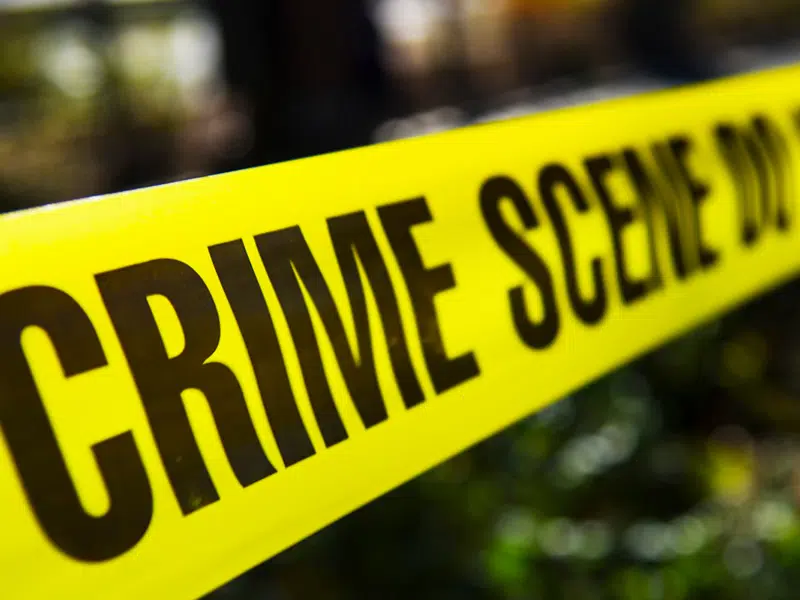 This is a police incident that may be a first.
Humboldt RCMP were dispatched to a vehicle accident on May 16th around 6:15 in the evening near Plunkett.
Officers learned a westbound truck on Highway 16 was hit by an axe.
It came through the windshield causing extensive damage and what were described by police as minor injuries to the driver.
The lone occupant was treated on scene by police and then transported to Saskatoon hospital for further medical attention.
The investigation is ongoing, but there are still no leads about where the axe could have come from.
Anyone with information can call the RCMP or Saskatchewan Crime Stoppers.
Battlefords RCMP responded to an area near the Comprehensive High School this afternoon around 1 o'clock for a bear spray incident.
Police were told two people were interacting with a small group of people and then one of them took out a can of bear spray and used it on the group.
The suspect who did the spraying was taken into custody and the victims were treated by EMS for mild irritation from the bear spray.
The second suspect took off and hasn't been found yet.
Police say the investigation is ongoing and charges are pending.
Early on May 20th around 2:30 in the morning, Yorkton RCMP were told about someone being seen with a handgun, however officers were unable to find him.
Then last Friday, police were called back to the same area for a similar report.
A suspect was found and arrested without incident. He was found with a BB gun.
The 25 year old is facing various weapons charges and a charge of mischief.
Yorkton RCMP have arrested and charged two people in connection to a traffic stop on Friday night.
A vehicle failed to stop for officers just after midnight and then later it was found again and stopped.
Inside the vehicle, officers found drugs believed to be meth, marijuana, cocaine and hydromorph-contin
A 50 year old woman and 29 year old man face charges that include possession for the purpose of trafficking and possession of property.
Linda Becker is also charged with driving while disqualified and flight from police.
She and Frederick Severight are back in court tomorrow (Tues).