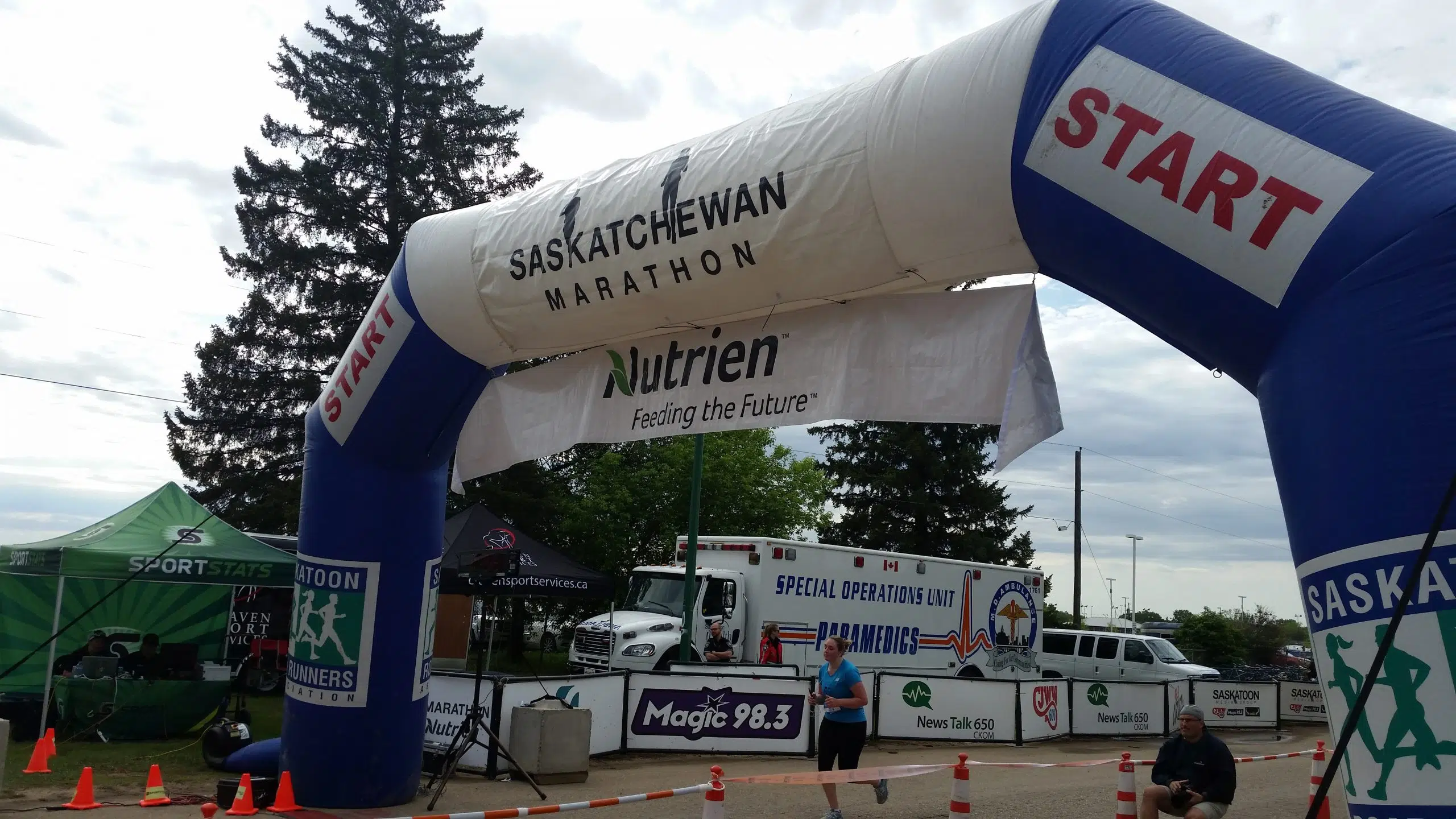 Over two thousand runners and walkers took part in the 2018 Saskatchewan Marathon in Saskatoon and the day belongs to Teresa Fekensa. The Toronto runner captured the coveted marathon championship crossing the finish line in Diefenbaker Park in a time of 2:48.16. Brooke MacDonald of Yorkton recorded the ladies top time of 3:07.57. The fastest Saskatoon athlete was Reid Balezantis who was fourth overall in 3:06.23.
Ruslan Kramariuk of the Ukraine won the half marathon in a time of 1:12.45.
The 10k championship went to Nicolas Jirot of Swift Current in 33:22.
Saskatoon teenager Kyle Caie won the 5k race in 16:09.