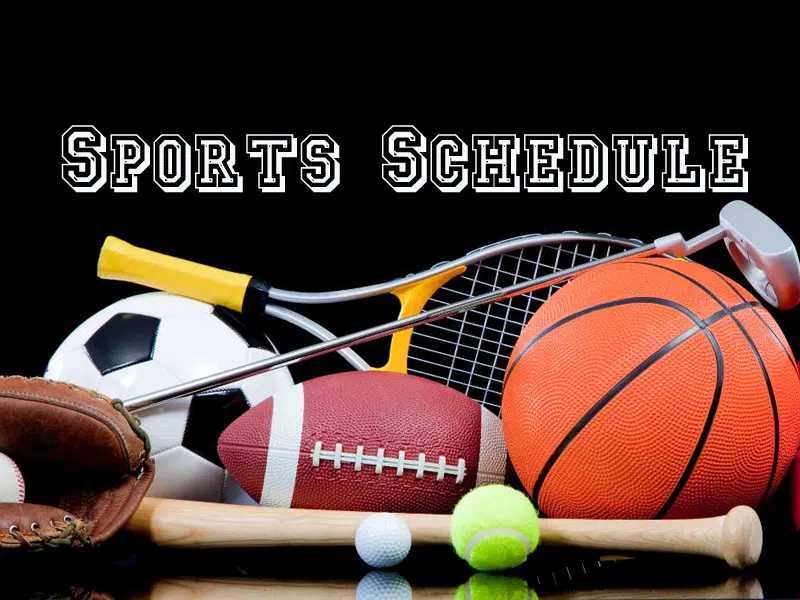 Canadian Football League pre-season:
Saskatchewan Roughriders at Edmonton Eskimos
(The Green and White will return to Saskatoon after the game and resume their 2018 C-F-L training camp on Tuesday at Griffiths Stadium on the U of S campus on the field from 9 a.m. to 12:30 p.m. Camp runs through Wednesday, June 6th. The Riders play their home pre-season game on Friday, June 8th against the Calgary Stampeders. Kick-off time is 7:30 p.m. at Mosaic Stadium in Regina. The Roughriders open the regular-season on Friday, June 15th against the Toronto Argonauts. Game time is 7 p.m. at Mosaic Stadium in Regina.)
**********
The 2018 Saskatoon Stock Car Racing Association season continues today at Wyant Group Raceway. Today is the second half of the season-opening weekend with racing in the Mini Stock and Sask Drifters divisions. Gates open to the public at 12:30 p.m. with racing at 2 p.m.
**********
The 2018 season at Saskatchewan International Raceway starts today. It's the first of 13 dates of points racing.
**********
MasterCard Memorial Cup, Canadian Major Junior Hockey Championship:
Regina Pats (host) vs Acadie-Bathurst Titan (Quebec League)–5 p.m.
**********
The National Hockey League's Stanley Cup Playoffs return to action tomorrow when the final starts:
Washington Capitals at Vegas Golden Knights-6 p.m.
**********
Major League Baseball:
Inter-League-3 day games, including
Toronto Blue Jays at Philadelphia Phillies-11:35 a.m.
American League-6 day games
National League-5 day games, 1 night
**********
National Basketball Association Playoffs:
Cleveland Cavaliers at Boston Celtics-6:30 p.m.
(Best-of-seven Eastern Conference final tied 3-3)
The other series resumes tomorrow…
Golden State Warriors at Houston Rockets-7 p.m.
(Best-of-seven Western Conference final tied 3-3)
**********
The National Lacrosse League playoffs are off until Saturday…
Saskatchewan Rush at Rochester Knighthawks
(Saskatchewan leads the best-of-three final 1-0. Game time is 6 p.m. The Rush Hour pre-game show on 98-COOL-FM starts at 5 p.m. with the play-by-play at 6 p.m. If a Game 3 is necessary, it will be held Saturday, June 9th at SaskTel Centre. Game time is 7:30 p.m.)