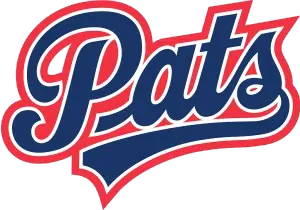 There will not be a fourth consecutive Memorial Cup champion from the Ontario Hockey League.
Freshman goaltender Max Paddock made 44 saves as host Regina doubled Hamilton 4-2 Friday night.
"I feel like I kind of stepped up," rather sheepishly said the 17-year-old Brandon product and nephew of Pats' G.M. and head coach John Paddock. "I mean I knew I had to be good (Friday). But, that's just my job…to give my team a chance to win."
Austin Pratt, Cam Hebig, Sam Steel and Jake Leschyshyn tallied for Regina, who were out-shot 46-24. Nicolas Mattinen and Will Bitten replied for the Bulldogs. The Pats will attempt to win their first Memorial Cup since 1974 when they battle the Quebec League-champion Acadie-Bathurst Titan Sunday night.