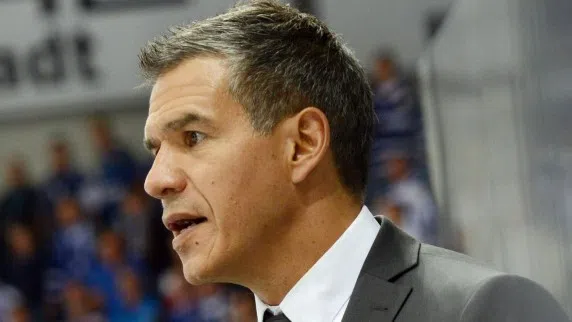 It's my Parting Shot for my Weekend Short Shots…
With the major junior hockey season being just two games away from completion, the rumour mill has been running hot. The hottest and most legitimate of speculation was confirmed this morning when Emanuel Viveiros revealed that he was leaving the W-H-L-champion Swift Current Broncos as head coach and Director of Player Personnel to become an assistant coach with the N-H-L's Edmonton Oilers. Good for Manny, too bad for us in the W-H-L who grew to appreciate his time, kindness, respect and coaching ability. He will be missed!
Speaking of that Oilers' staff, you can start an Edmonton chapter of the Saskatoon Blades alumni right in their offices. Head coach Todd McLellan and new assistants Glen Gulutzan and Trent Yawney are all former Blades players!
So, add Swift Current to Kamloops and Saskatoon with a coaching vacancy. With N-H-L assistant coaching jobs available in Calgary and Vancouver, look for more W-H-L bench bosses to be in consideration and on the move…like Tim Hunter in Moose Jaw!
Expect the Blades to name their replacement for Dean Brockman next week. As for Brockman, while many expect him to return to Humboldt and take command of the Broncos' hockey operations following the horrible bus tragedy…my "spidey senses" tell me he'll be back in the W-H-L in one of the open jobs!
That's my Parting Shot. I'm Les Lazaruk in Regina…