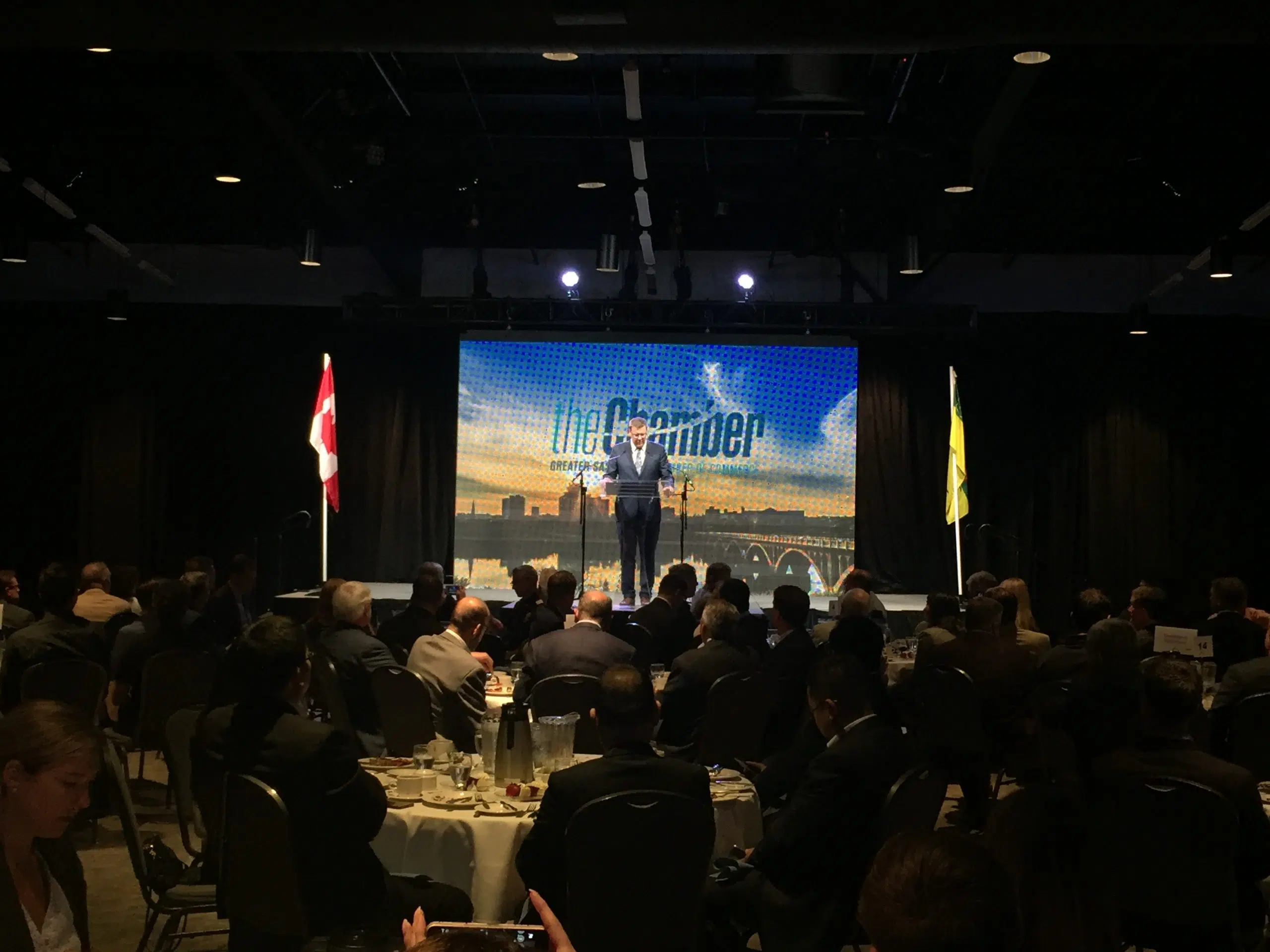 The Saskatchewan Party isn't backing down anytime soon from allowing the federal government to impose a carbon tax on the province. Premier Scott Moe was in Saskatoon today for his 'State of the Province' speech in which he said a carbon tax just simply doesn't work.
The premier also expressed concern that a carbon tax would hurt different industries in the province such as the energy sector.
Premier Moe says Crescent Point Energy, a company that is currently working in the province and investing 1 billion dollars alone in 2018 in Saskatchewan may find work south of the border if a carbon tax was imposed as the United States is offering tax cuts.
"With what's happening south of the border with President Trump's tax cuts, there's already cause for concern as companies just like Crescent Point may consider a move south and policy initiatives like a carbon tax may give them a final push."
The premier adds if a carbon tax was introduced in Saskatchewan, several companies in Saskatoon and area would be vulnerable including Nutrien, Brandt and Kindersley Trucking.
The premier says the federal government has said that the money from a carbon tax would stay within the borders of Saskatchewan and could be used to reduce other taxes or provide rebates. Although Moe says if you exempt agriculture as an example, a carbon tax would still have negative effects.
"Tax would still go on the fuel that would be used by the truckers and railways that service the farmers. It would still go on the natural gas that is used to make the fertilizer that is purchased by the farmers and it would still be implied on the chemicals that are sold to out ag producers."
Moe says how would the provincial government be able to accurately give rebates to farmers on all the transactions and at what administration costs.
Moe also added if the government was able to put together an administration department, what would be the point of taking money from one hand then handing back with another hand.
As for the trans mountain pipeline, Moe says it's an opportunity both Alberta and Saskatchewan to continue to contribute financially through equalization to the nation and that the pipeline will help jobs and communities throughout Saskatchewan.
"It's an important piece of infrastructure, not just to our province but the nation which is why the federal government said it's in national interest, it's an opportunity for both Alberta and Saskatchewan to continue to contribute financially through equalization to the nation."
Moe says the construction of the pipeline can only help the finances and the economy in Saskatchewan.