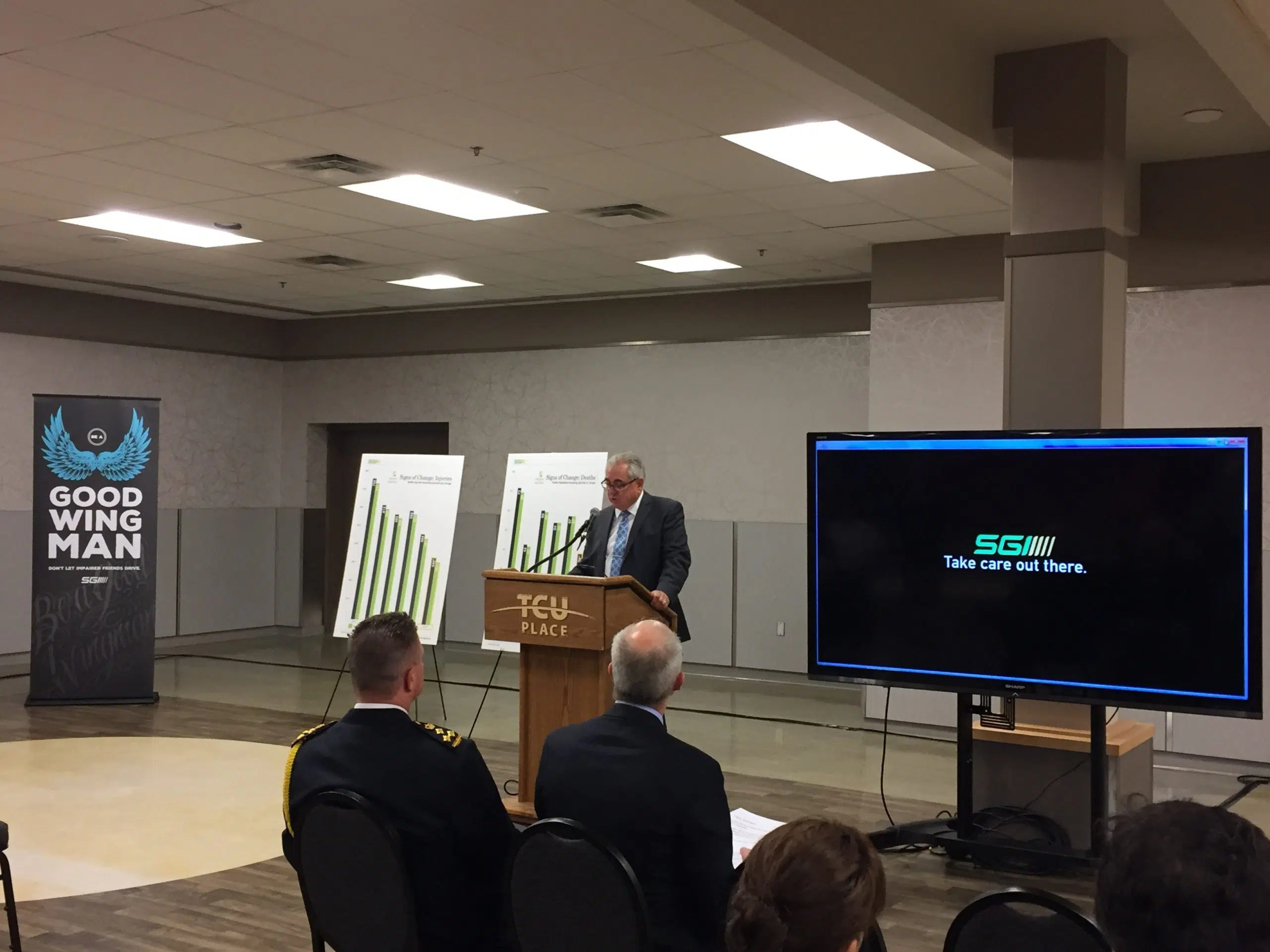 Numbers released by SGI show that the number of deaths on Saskatchewan roads as a result of drunk driving are down 40 per cent in 2017 compared to the previous year which saw 57 deaths and 464 injuries recorded as a result of impaired driving.
In 2017, approximately 340 people were injured on Saskatchewan roads with 39 deaths, 5 attributed to drugs and the other 34 being alcohol related.
Joe Hargrave, the minister responsible for SGI says Saskatchewan residents are starting to get the message after campaigns and television ads featuring real victims of impaired driving were used.
"People are really starting to listen. I mean you see the ad… the real people, they're real people that shouldn't disappear".
Hargrave adds passing ride sharing legislation will also help to keep the number of injuries and deaths related to impaired driving down.
"We think that's going to be another tool in the tool belt… but that's going to help people make the right choice."
Hargrave adds legislation for ride sharing should be passed anytime now and that companies should be able to start doing business by fall of 2018 in Saskatoon and Regina.
MADD Canada President, Patricia Hynes-Coates says the decline in impaired driving deaths is a powerful illustration of the impact of strong laws.
As of January 1st 2017, new laws were put in place in Saskatchewan that included zero tolerance for drugs and alcohol for new drivers and those 21 and under and experienced drivers who are charged for the first time with a blood alcohol content of .04 will have their car seized for 3 days.
Saskatoon Police Chief, Troy Cooper says locally in Saskatoon numbers have also been declining.
"Even locally we've seen injuries significantly drop over the last year."
From 2012 and 2016, Saskatchewan averaged 596 injuries and 57 deaths resulting from collisions involving drugs and alcohol.